BRACES AND GOOD ORAL HYGIENE ROUTINE
How to keep kids motivated to follow good oral hygiene during their orthodontic treatment?
KEEPING TEETH AND GUMS HEALTHY DURING ORTHODONTIC TREATMENT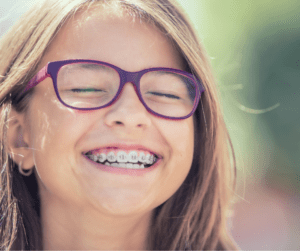 Kids and teens wear braces to straighten their teeth or to improve the occlusion. Most of the kids wear braces for 18-24 months. This time can vary. Keeping your teeth clean during orthodontic treatment gets a little bit tricky. Your dentist or orthodontist will show you how to practice good oral hygiene to keep your teeth and gums healthy. At Heritage Dental Group Indooroopilly, we see kids and teens for their regular cleans and dental check-ups during orthodontic treatment.
Our dentists always reinforce the importance of good brushing, cleaning in-between teeth, using tooth mousse and floss to clean teeth. Poor oral hygiene can result in tooth decay and white spot lesions.
Here are few tips from Dr Singh to keep teeth and gums healthy during orthodontic treatment:
Brushing your teeth properly with braces – You child should brush his/her teeth in the morning, after meals and dinner. Establishing a good routine from the start is vital for keeping teeth and gums healthy and cavity free. Use a soft bristle manual or electric toothbrush, holding toothbrush at 45 angle, start cleaning gum line softly. Then start brushing every bracket top to bottom, wiggle your brush back and forth to get between the wires. Brush each tooth surface, don't forget the molars at the back, pay individual attention to each tooth in your mouth and spend at least 2-3 minutes brushing your teeth.