Dental Fissure Sealants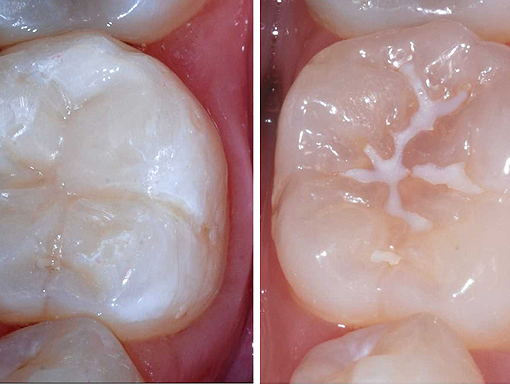 Fissure sealants are a safe and painless way of protecting adult and kids's teeth from tooth decay. It is a plastic coating which covers the chewing surfaces of the back adult teeth. The sealant forms a hard shield that keeps food and bacteria from getting into the tiny grooves in the teeth.
Sealants used in conjunction with a comprehensive dental care routine that includes proper brushing, flossing, fluoride treatments and a healthy diet, helps maintain dental health. While brushing and flossing are critical components of any dental health regimen, sealants provide additional protection for the grooves and pits of the teeth. Our dentists recommend this preventative procedure for both adults and kids to keep your smile cavity free for life.