BOOK YOUR DENTAL APPOINTMENT
Welcome to Heritage Dental Group in Indooroopilly!
Our gentle caring team is here to help you maintain a healthy beautiful smile for you and your family.
You can now book your dental appointment online anytime anywhere.
 If you need to book multiple appointments or you are unable to find a suitable time online, Please contact our team on 38783384 or email info@heritagedentalgroup.com.au
Our team at Heritage Dental Group will be happy to help you to find the best appointment time and answer any queries you have.
How to book your dental appointment online?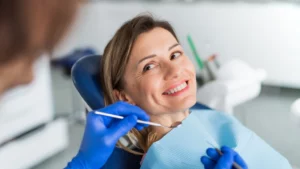 Choose provider.
Choose reason for dental appointment.
Click on the appointment time.
Online system will prompt you to sign in (if you have used the online system previously) or create account ( if you are using for the first time) login details, you will need your mobile number for this.
Just fill in all the details, create a password, choose reminder option ( choose SMS, Phone or email) and press send for confirmation code.
Keep your mobile phone handy as you will get code to book an appointment.
Enter the confirmation code and press ok.
You will see your appointment date, time and provider, here you can go ahead and press confirm.
You will receive SMS, email or phone appointment confirmation shortly.
If you need to book, reschedule or cancel, please do not hesitate to contact our team at Heritage Dental Group on 38783384.
BOOK YOUR APPOINTMENT AT YOUR LOCAL INDOOROOPILLY DENTIST!