LATEST DENTAL TECHNOLOGY AND EQUIPMENT 
At Heritage Dental Group, we offer the latest dental equipment and cutting edge dental technology, providing our patients with the best long lasting smile.
Our Dental practice in Indooroopilly, serves the oral health needs of people living in Brisbane western suburbs and surrounding areas.
Our team at Heritage Dental Group welcomes you with our aim of making your dental experience relaxed & comfortable one, explaining options regarding your oral health, answering any concerns and showing you preventative measures to keep your teeth and gums healthy.
---
EMS AIRFLOW TEETH CLEANING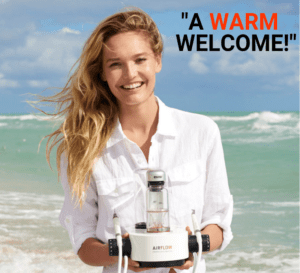 EMS Airflow teeth cleaning is a cutting-edge dental hygiene procedure designed to remove stubborn stains, plaque, and tartar from teeth. It employs a mix of air, water, and a specially formulated powder to gently and efficiently clean the teeth. Unlike traditional scaling, which may cause discomfort, EMS airflow teeth cleaning is virtually painless. EMS airflow is a gentle minimally invasive treatment which uses air and water to clean plaque and stains from your teeth. 
GBT involves an eight-step process, based on the concept that pathogenic biofilm drives oral disease and thus should be removed by clinicians in the least abrasive, most efficient, and most comfortable method achievable. GBT involves removal of biofilm from surfaces above and below the gumline prior to the removal of calcified deposits.
---
CEREC CADCAM – SAME DAY DENTAL CROWNS /SINGLE VISIT CROWNS AND BRIDGES!
Esthetic ceramic crowns in a single appointment.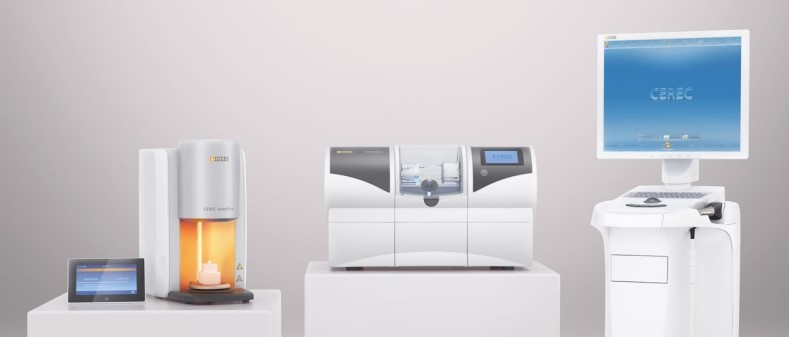 CEREC is our latest dental technology. This computer based technology combines 3D Imaging, CADCAM software programme and a milling grinding machine to create toothlike restorations with incredible efficiency, precision and speed. At Heritage Dental Group, with this advanced state of the art technology, we are able to construct restorations like crowns on a same day within our own premises while you are still in the dental chair.
Contact us to discuss same day dental crown and dental veneer on 38783384.
Same day dental crowns in Indooroopilly.
HOW DOES CEREC CADCAM WORK?
To make a same day dental crown, Once dentist has prepared you tooth for crown, the dentist will take digital impression with 3D Omnicam. The dentist will then design and finalise the restoration, which will be transmitted wirelessley to the CADCAM milling machine that will precisely make the restoration from porcelain or ceramic blocks. The whole process is monitored by the dentist to ensure quality and efficiency at all times. Get in touch with our team if you need to book for a same day dental crown.
---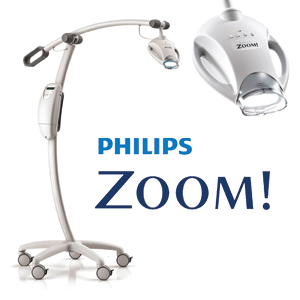 ZOOM TEETH WHITENING
At Heritage Dental Group Indooroopilly, our experienced dentists provide Zoom in-chair teeth whitening.
When it comes to Philips Zoom, you'll get the most dramatic results with White Speed. In 45 minutes your teeth could be up to 8 shades whiter, reversing stains from food and drinks, ageing, even discoloration from some types of medication.
 You'll leave the dentist chair with an instantly brighter, more confident smile.
If you choose Zoom White Speed, your treatment starts with your dentist checking your current shade, so you can both see the dramatic difference after your treatment is complete.
Once you're ready, just sit back as your dentist will handles the next steps:
Dentist will preps your mouth for teeth whitening and applies a layer of advanced whitening gel to your teeth.

To speed up the whitening process, Dentist will shine White Speed blue LED lamp onto your teeth. This accelerates the whitening, plus the lamp's variable settings ensure you'll get a comfortable experience.

This is repeated three times – and is completed in just 45 minutes!

Once you've reached your desired shade, the dentist will apply post-treatment gel to help protect enamel and reduce sensitivity.
Talk to our team at Heritage Dental Group Indooroopilly if you are interested in white teeth or more information on zoom teeth whitening.
---
We have invested in Sirona dental Chair which provides Ergonomic dental treatment with the motor-driven sliding track.
This dental chair at our practice is adjustable to patient-specific chair positions.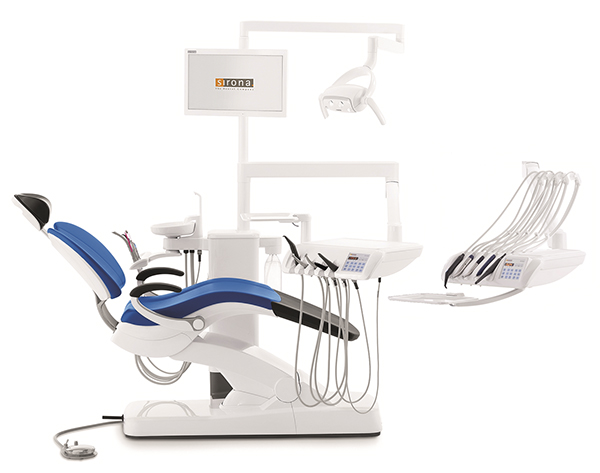 DIGITAL DENTAL RECORD KEEPING
Our team at Heritage Dental Group is using digital dental records to make your dental treatment quick and safe.
We have been early adopters of dental digital patient records.
This system safe guards your medical and dental records, confidentiality and allows us to keep track your dental treatment and needs.

---

The ORTHOPHOS XG 3D is a safe, high quality equipment for general dentists with 17 panoramic and 4 ceph programs and automatic patient positioning.
The high image quality and proven SIDEXIS XG software guarantee, increased reliability for quick and easy diagnosis.
We offer this service during your appointment to save you additional visits to get an OPG done elsewhere.
This dental technology also assists our dentists to take 3D Scan of your of your teeth and mouth before planning wisdom teeth extractions and dental implant treatment.
---
VISTASCAN Mini View
We have invested in the latest dental technology to provide you with the best dental experience and quality dental care.
The image plate scanner with a touchscreen for intraoral formats.

The new VistaScan Mini View image plate scanner enables the intuitive, efficient, and time-saving digitisation of image plates.
Digital dental X-rays are faster and more efficient than traditional radiographs in processing and viewing.
With this latest technology, your dentist can also store digital images on the computer and compare them with previous or future images to see how your dental health is being maintained.
As the modern sensors and phosphor plates are more sensitive to X-rays than the traditional film is, the radiation dose is significantly reduced.
Digital dental X-rays have many uses besides finding decay and cavities. They also help look at the bone below the teeth to determine if the bone level of support is good. Dentists can use the X-rays to check the placement of an implant, endodontics, position of wisdom teeth and orthodontic purposes.
Latest Sterilizer DAC Premium+
At Heritage Dental Group, as part of our strict infection control procedures, we use DAC PREMIUM+ which uses the same double-walled sterilization chambers (twin chamber technology) as hospital autoclaves. The chambers are preheated with steam, which is then used for sterilization. Our patients are protected by the best possible sterilization result in a reliable and legally compliant manner.
The twin chamber technology also offers a decisive advantage because the air is very quickly evacuated from the hollows of the instruments, sterilization packages and chamber. With autoclaves of the DAC PREMIUM class, you can quickly and easily step into the traceability of the instruments used on patients and thereby solidify your quality management.

SIROLASE SOFT TISSUE LASER
Due to the number of advantages, a dental laser is a standard feature of a modern dental practice.
If you ever need a soft tissue dental procedure, the traditional use of a scalpel or diathermy is gladly avoided with what is a bloodless, and less traumatic technique.
We are pleased to be able to have you recover quicker and of course with less (if any) discomfort.
---
SIROCAM AF
This high-resolution, USB-based camera is equipped with autofocus and generates excellent intraoral images results in better patient treatment results. This intraoral camera helps with before and after pictures of dental treatment, showing patient the condition of their teeth and planning dental treatment.

---
ROTARY ENDODONTICS
Rotary endodontics employs electrically-powered instruments to perform the root canal treatment rather than traditional stainless-steel manual files. The electric hand tool is equipped with a tip constructed out of nickel titanium – a material that is five times more flexible than stainless steel.
Due to the flexibility and unique movement of the nickel-titanium instrument, it can be inserted deeply into a curved root canal without stretching or damaging the passageway. This makes for a quick and reliable procedure.
Our experienced dentists at Heritage Dental Group provide Root canal treatment and use the latest tools and technology to give your the best dental experience.
Advantages of Rotary Endodontics
The nickel titanium cleans out the root canal much more smoothly and consistently.
Rotary endodontic procedures are more reliable with less chance of complications.
Rotary tools make the root canal procedure much faster.
The electric tools are much quieter and smoother, without the loud grinding that accompanies manual files.
---
Get in touch with our team at Heritage Dental Group on 38783384 for more information.
WE PROMISE "A GENTLE CARING DENTAL EXPERIENCE."