Looking for a Gentle Caring Family Dentist in Brisbane Western Suburbs?
Indooroopilly Family Dentist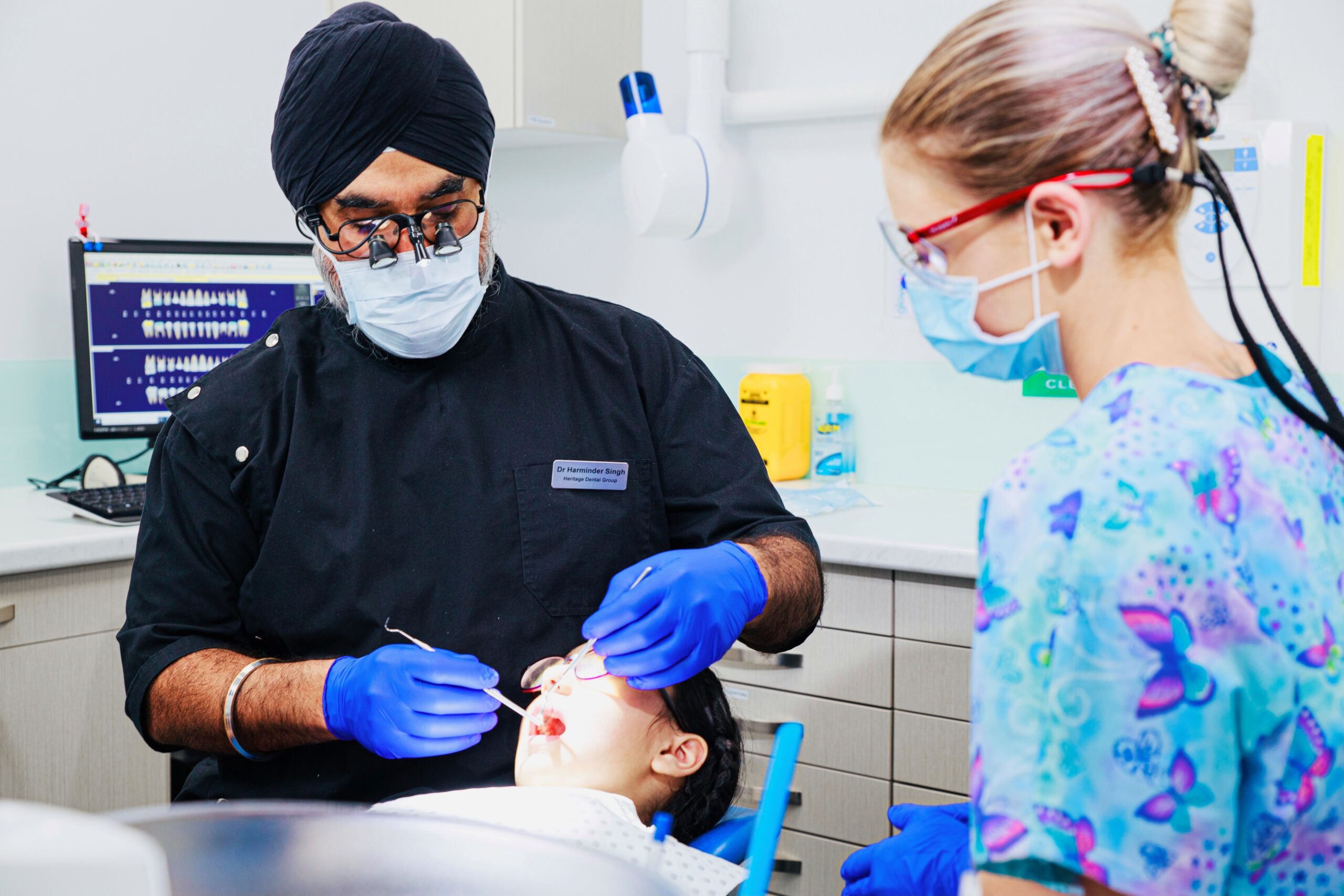 GENTLE CARING FAMILY DENTIST INDOOROOPILLY
At Heritage Dental Group Indooroopilly, our dentist Dr Singh is known for his gentle caring and honest dental care. Our dental team understands that dental visits are not always popular with lot of people. Our gentle caring team will make your dental visit a comfortable and relaxing one.
Dr Singh is popular with little children to our elderly patients for his gentle preventative and honest approach.
Dental anxiety is one of the major cause for people avoiding the dentist, please feel free to get in touch with our team and talk to our friendly receptionist about your dental concerns before coming into the dental practice. Dental anxiety is common but there are ways to manage it and keep your oral health on track.
Our team will book you in at a time which is suitable for you and start the first appointment as a introduction and discussion of existing dental conditions, dental treatment options, timeframe for dental treatment and costs associated.
Do not delay your dental treatment, come, and meet our dental team at Heritage Dental Group Indooroopilly where we focus on quality personalized dental care in a comfortable caring environment. See the best dentist in Indooroopilly and Brisbane Western Suburbs.
Gentle Dentists in Brisbane's Western Suburbs
Some tips from Dr Singh:
Brush your teeth with soft toothbrush twice a day.
Clean in-between your teeth with floss or interdental brushes.
Do not miss your regular dental check-up and clean appointments.
See the dentist right at the start of the problem (sensitive tooth, toothache or chipped tooth, infection). Do not leave till it gets worse.
If not sure, please call our friendly experienced team at Heritage Dental Group. Our team would love to answer your oral health care concerns.
Avoid sweet, acidic and highly processed snacks and drinks.
Contact our team on 07 38783384 or come and meet us at Heritage Dental Group Indooroopilly
WE PROMISE, "A GENTLE CARING DENTAL EXPEREINCE."