COSMETIC DENTIST BRISBANE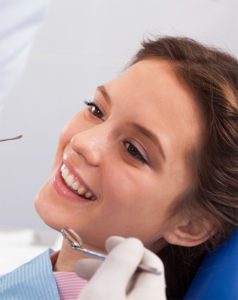 Dental Veneers
Veneers offer patients the opportunity to improve the overall appearance of teeth and create a beautiful smile. Veneers have the ability to "dress-up" teeth and improve your smile. A natural looking smile is now achievable with veneers.
WHAT ARE VENEERS?
Veneers are thin porcelain or composite resin facings that are bonded to the front of teeth. They are between 0.3mm and 1mm thick and are often used as an alternative to crowns. They are extremely thin and in most cases require less of the natural tooth to be removed when compared to crowns. Veneers are strong and durable making them a popular cosmetic dental treatment for creating a beautiful smile.
There are two types of veneers – Porcelain and composite resin. Porcelain veneers are custom made and designed to be bonded to the front of the tooth and they look and feel natural. With CEREC advanced technology, we now make veneers at our premises in Indooroopilly and are ready in a single visit.
Composite resin are applied by the dentist layer by layer until the desired  result is achieved and you get a toothlike look and feeling.
WHY I NEED VENEER?
Veneer can be the solution to a variety of dental problems. Some of these include:
Crooked, oddly shaped or misaligned teeth
Crowded teeth
Broken, chipped or worn teeth
Gaps between teeth
Permanently stained or discolored teeth
But if you are grinding your teeth, veneers are not a good option for you. Because persistent grinding can chip and break the veneers. Your dentist will suggest making a splint to diagnose the grinding and check your bite. Veneers can be applied to one or more teeth to match in with existing teeth or all visible teeth can be veneered to change the overall colour and shape of teeth.
Types of Dental Veneers:
Porcelain Veneers
Porcelain veneers are the most popular type of veneers due to their durability and natural appearance. They are made of a strong, durable material that mimics the look of natural teeth. Porcelain veneers can be customized to match the color and shape of your natural teeth, and they are resistant to staining.
Advantages of Porcelain Veneers:
Natural appearance
Long-lasting
Resistant to staining
Customizable to match natural teeth
Can fix a variety of dental issues
Disadvantages of Porcelain Veneers:
Expensive
Irreversible
May require some tooth reshaping
Composite Veneers
Composite veneers are made of a tooth-colored resin that is applied directly to the surface of the tooth. They are a more affordable option than porcelain veneers and can be completed in one visit to the dentist. Composite veneers are a good choice for minor cosmetic issues, such as chips, cracks, or gaps between teeth.
Advantages of Composite Veneers:
Affordable
Completed in one visit
Can fix minor cosmetic issues
Disadvantages of Composite Veneers:
Less durable than porcelain veneers
Prone to staining
May require frequent replacement
BENEFITS OF VENEERS:
Dark lines are unlikely to form around the veneer
Translucency gives a much more natural look
Cost effective treatment option
When compared to other cosmetic work they often require less of the natural tooth to be removed
In some cases, veneers can be used as an alternative to orthodontic treatment
Following treatment, veneer require no additional maintenance other than regular good oral hygiene and regular dental check-ups
ARE DENTAL VENEERS SAFE?
Dental veneers have been tried and tested. Our dentist will examine your teeth, check your eligibility for the veneers and provide you with other dental treatment options if veneers are not suitable for you eliminating all risks.
ARE THERE ALTERNATIVES TO DENTAL VENEERS?
Yes, there are other options and it really depends on what you want. If you want whiter and straighter teeth, we provide Zoom teeth whitening, Invisalign, dental bonding, crowns etc. as well. Consult with your dentist to determine which type of veneer is right for you. Your dentist will evaluate your teeth and discuss your goals and concerns to recommend the best treatment plan for your needs.
For more information and your suitability for dental veneers, please contact our team at Heritage Dental Group Indooroopilly on 07 38783384 to book your Veneer consultation with Dr Singh.
WE PROMISE, "A GENTLE CARING DENTAL EXPERIENCE."