STAFF AT YOUR LOCAL INDOOROOPILLY DENTIST
WE PROMISE "A GENTLE CARING DENTAL EXPERIENCE."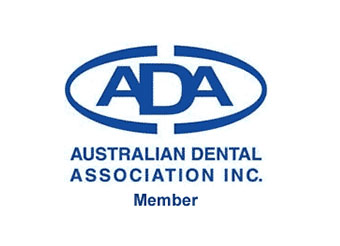 At Heritage Dental Group, we are all about providing the highest quality of dental care whether you just need a simple dental clean or complex dental treatment involving implant retained crowns with full mouth cosmetic rebuilds. The only way to get this is through experienced dentists who have done this before and know what it takes to get the best results first and every time. All our staff members take part in continuing dental education and keep up to date with the modern dental technologies and ways to give you a positive comfortable dental experience.
All our dental staff members have vast experience in all aspects of dental treatment and have spent many years each honing their skills to provide you with the best possible outcomes. Our Dentists attend regular continuing dental education seminars and workshops to be up with the latest in dental advances in materials, dental procedures and dental equipment.
Our team at Heritage Dental Group is dedicated to providing exceptional dental care with innovative dental technology to give you a comfortable positive dental experience.
---
DENTISTS AT HERITAGE DENTAL GROUP
Dr HARMINDER SINGH
DENTIST QLD INDOOROOPILLY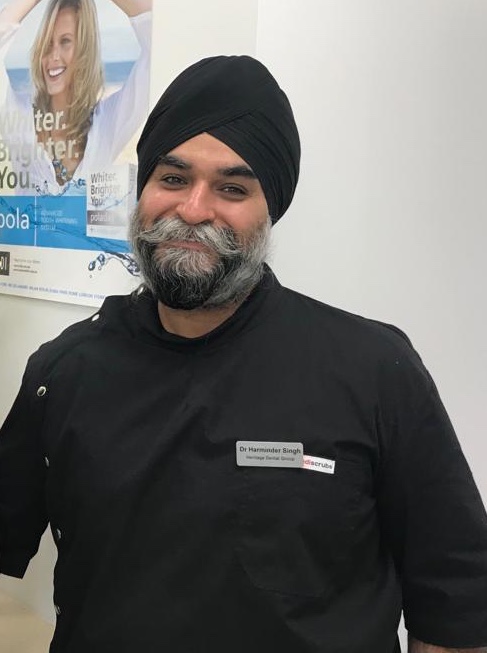 Dr Harminder Singh grew up working on banana and cane farms south of Cairns in the town of Innisfail. Dr Singh was 7 years old when he came to Australia. He spent his primary school years in Griffith NSW.  After finishing high school at Innisfail State College in Innisfail QLD, he commenced dentistry at the University of Queensland in 1992.
Graduated from the University of Queensland in 1996.
Dr Singh really enjoys his job and takes a lot of pride in his work. He ensures that patients have a sound understanding of the treatment being provided through open and honest discussion before the treatment commencement.
Worked for Queensland Health for 2 years in various locations in adult and school based dental clinics around Brisbane for the first 6 months after graduating. Then he took the position as the sole dentist in the government run clinic in the town of Tully.  He also spent considerable amount of time treating school children in the district through the School Dental Service.
Dr Harminder Singh has an eye for detail and his desire to achieve perfection for his patients, lead him to setting up his own private dental practice, Tropical Coast Dental, in Innisfail in 1999. Then for the following sixteen years he mastered many aspects of dental treatment to high levels.
Dr Singh's gentle caring approach, friendly relaxed personality makes him popular with all ages from little kids to the elderly.
Dr Singh has a conservative clinical style with main emphasis on high quality long term outcomes and giving his patients a relaxed comfortable dental experience. He worked with specialists in the fields on Endodontics, Periodontology, Cosmetic dentistry and Implantology to achieve outstanding results for his patients. He continues to take an active role in promoting early preventive measures in schools kids to help improve lifelong dental health. 
Dr Singh is available for General dental treatments, Cosmetics dentistry, Wisdom Teeth Removal, Kids Oral health, Endodontics, Single day Dental Crown and Bridge work, Preventative dentistry , Dental Implants , General

Dentistry
AUSTRALIAN DENTAL ASSOCIATION MEMBER
---
Dr HARMEET KAUR
DENTIST QLD INDOOROOPILLY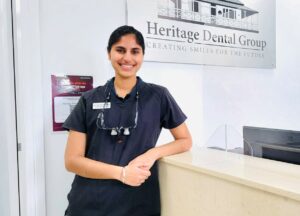 Dr Harmeet Kaur graduated from dentistry with Class I Honours at The University of Queensland in 2021.
Harmeet has multiple years of prior experience working as a dental assistant at her family's dental practice in rural Innisfail (where she was born and raised) and then in Brisbane.
While studying dentistry, Harmeet has presented her research on paediatric dentistry at various European conferences and has already published one research paper. Her keen interest in ensuring children receive high quality personalised dental care lead to her winning the School of Dentistry's Undergraduate Student Research Excellence Award in 2021.
Harmeet completed her clinical placements with Queensland Health and prides herself in providing honest and caring patient-centred care. Outside of dentistry, Harmeet enjoys watching Netflix and martial arts.
AUSTRALIAN DENTAL ASSOCIATION MEMBER
---
Dr GURBAKSH SINGH
DENTIST QLD INDOOROOPILLY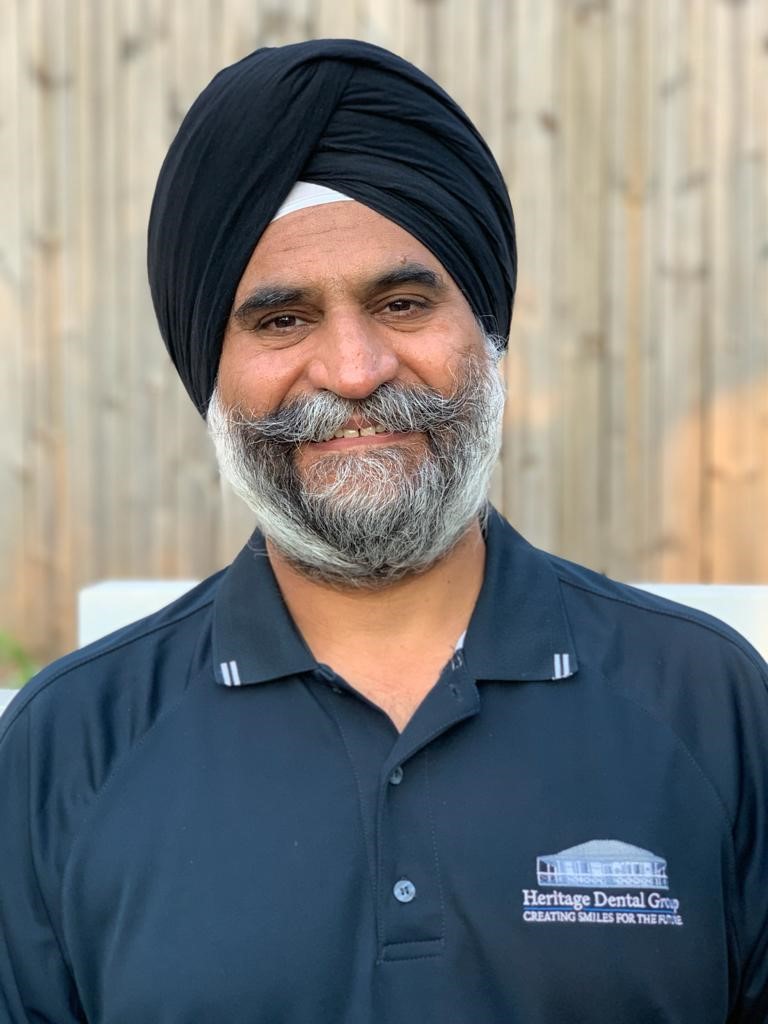 Graduated from the University of Queensland in 1993.
Gurbaksh worked for Queensland health for 8 years in various locations around Far North Queensland in the city of Cairns, and as Senior Dental Officer in the Innisfail Health District.
 He is available as the Senior Treating Dentist here at Heritage Dental Group. He will be able to call upon his years of experience and access to many local specialists in all fields of dentistry to deliver the best results for all your needs.
Gurbaksh also spent time with the Royal Flying Doctor Service as the dentist servicing the remote and rural communities on the Cape York Peninsula north of Cairns.
Joined private practice set up by Dr Harminder Singh (his younger brother) in Innisfail in 2005.
Dr Gurbaksh with his 25 years experience in the field of dentistry, provides personalized dental care for all his patients. Dr Gurbaksh will exceed your expectations with his clinical excellence and honest gentle approach.
Dr Gurbaksh Singh is a principal dentist at Banyo Dental.
AUSTRALIAN DENTAL ASSOCIATION MEMBER
---
Dr MANDEV SINGH
DENTIST QLD
Graduated from the University of Queensland in 1992.
Worked for Queensland Health in Townsville and the surrounding region in adult and School Dental Service clinics and vans for 3 years before branching out in to private practice in Townsville.
Mandev moved to Brisbane in 1998 where he worked in private practice and also did 2-3 years with the Army Dental service in Lavarack Barracks in Townsville and Gallipoli Barracks in Brisbane.
In 2004 Mandev Singh moved full time in to his own private practice Shailer park Dental where he now spends most of his time treating patients with complex and demanding cosmetic requirements.
Mandev enjoys all aspects of dentistry especially cosmetic and implant work. 
He will be available as a consultant and treating dentist here at Heritage Dental Group.
AUSTRALIAN DENTAL ASSOCIATION MEMBER
Get in touch with our team for more information on 07 38783384
Gentle Dentists in Brisbane Western suburbs