ORTHODONTICS INVISALIGN CLEAR ALIGNERS BRISBANE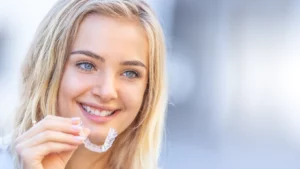 Orthodontics is a field of dentistry that specializes in the diagnosis, treatment and prevention of dental and facial irregularities in children and adults.
The practice of orthodontics requires professional skills in the design, application and control of corrective appliances (such as braces), to align teeth, lips and jaws to achieve facial balance and straight teeth. Experienced dentists at Heritage Dental Group understand the importance of how straight teeth can influence one's appearance and overall confidence and self-esteem. Orthodontics not only provides positive cosmetic results but can also play an important role in reducing the need for future dental treatment.
Crooked and crowded teeth are often more difficult to clean and maintain which can contribute to conditions which cause tooth decay along with eventual gum disease and tooth loss. Other orthodontic problems can contribute to abnormal wear of tooth surfaces, inefficient chewing function and excessive stress on gum and bone. In addition, misalignment of the jaw joint can even cause chronic headaches or pain in the face or neck.
Children and adults alike can benefit from orthodontic treatment as healthy teeth can be moved at almost any age. It is however recommended that all children have an orthodontic screening no later than age seven, as some orthodontic problems may be easier to correct if treated early.
Dr Singh provide services for Invisalign Clear aligners at our Indooroopilly practice.
---
Invisalign or Orthodontic treatment can have a positive influence on the following dental problems:
Crowding of teeth
Gaps between teeth
Protruding upper teeth
Under bite or lower protrusion
Open or cross bite
Deep over bite
Custom-made appliances such as braces and other devices are prescribed and designed by the orthodontist according to the problem being treated. By providing a constant, gentle force in a carefully controlled direction, braces can slowly move teeth through their supporting bone to a more desirable position.
---
INVISALIGN TREATMENT IN BRISBANE
WHAT IS INVISALIGN?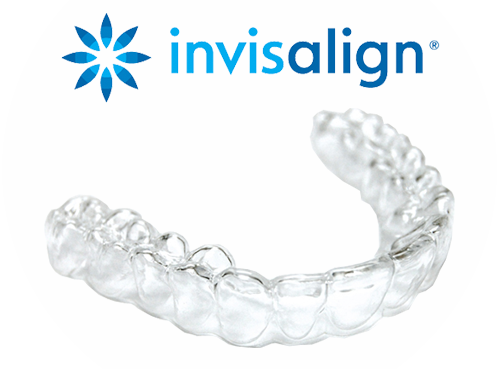 The Invisalign system uses a series of clear aligners that gently and gradually shift or move your teeth to the desired place. These aligners are clear, thin and made from medical grade plastic which you will wear for 22-23 hours a day. You only take them out to eat and clean your teeth. These aligners are custom made to fit your teeth. We use latest 3D technology at Heritage Dental Group to scan your teeth to make these aligners. Get the best Invisalign in Brisbane.
Invisalign is suitable for people with mild to moderate crowding or spacing. Invisalign is now more affordable than it was a few years ago. These are suitable for adults of all ages.
WHERE TO START YOUR INVISALIGN CLEAR ALIGNERS JOURNEY?
If you are looking for Invisalign clear aligners in Brisbane, Our team at Heritage Dental Group will gain a full understanding of what you want, your goals for your smile and will advise if Invisalign is the suitable treatment for your requirements. Our dentist will take digital images of your teeth, mouth and jaw and then do a computerised 3D scan of your teeth. The scan will then be used to determine the position of your teeth to make a treatment plan and virtual view of your desired smile goals.
Start smiling and living your life with Invisalign clear aligners!
---
WHAT ARE THE BENEFITS OF INVISALIGN?
Invisalign is removable – You can take out your aligners easily, means you can still eat all your favourite foods and easily clean and floss your teeth.
Invisalign is comfortable – Invisalign aligners are made from medical grade plastic which is comfortable to wear and won't irritate your mouth or gums.
Practically invisible – Your aligners are clear and invisible, means people may not even notice that you are wearing them. You will achieve a beautiful smile without anyone noticing that you are having orthodontic treatment.
You can view your end results virtually before starting the treatment – After your 3D scan, we will forward you the treatment plan with virtual view of your teeth how they will look after your Invisalign treatment.
Fewer visits to the dentist as compared to having braces – You will have to come to your dentist much less as you wont't need to have any emergency wire or bracket fixes. This is much more convenient, easier to use and maintain and they don't affect how you look.
---
SOME FREQUENTLY ASKED QUESTIONS ABOUT INVISALIGN
HOW LONG DOES INVISALIGN TREATMENT TAKE?
Your Invisalign treatment, depending on your individual situation and preferences, can take  from 28-32 weeks but after it you will  have a beautiful straight smile.
HOW OFTEN DO YOU HAVE TO WEAR YOUR INVISALIGN CLEAR ALIGNERS?
You should wear your Invisalign clear aligners 20 to 22 hours a day for best results.
You will wear each set of custom-made aligners for about two weeks each. After the two weeks period has passed, you will change to your new aligners, this will gently move your teeth a little closer every time till they reach their ideal position.
HOW MANY SETS OF INVISALIGN CLEAR ALIGNERS YOU WILL GET?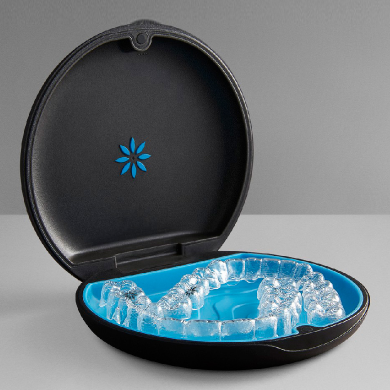 There are few different types of Invisalign available for you depending on your individual needs and preferences. Invisalign clear aligners come in package of 7-26 aligners with automated refinement depending on the package you are getting.
HOW TO CLEAN YOUR INVISALIGN CLEAR ALIGNERS?
Rinse your aligners every night and brush them gently with your toothbrush to keep them clean.
WILL INVISALIGN CLEAR ALIGNERS AFFECT THE WAY I SPEAK?
Like any other orthodontic treatment, it may take you couple of weeks to get used to something new in your mouth. But after this period, your Invisalign aligners won't affect your speech or the way you talk.
ARE INVISALIGN CLEAR ALIGNERS COMFORTABLE?
With Invisalign aligners you will feel a little bit of discomfort or gentle pressure every time you  change to the new set but consider it a good sign. Little bit of pressure means your teeth are moving into their desired places. From the experience of our patients, Invisalign is far better than getting traditional braces.
HOW DOES INVISALIGN CLEAR ALIGNERS STRAIGHTEN MY TEETH?
Invisalign technology uses an efficient and consistent way to straighten your teeth. Every time you change set of aligners it applies a gentle consistent force and amount of pressure on the teeth to move them to their required position and space.
FOR MORE INFORMATION, PLEASE DO NOT HESITATE TO CONTACT US ON 38783384.