Are you looking for a gentle local Indooroopilly Dentist?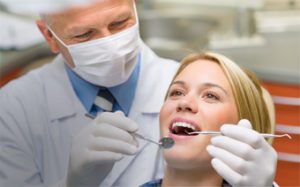 GENTLE LOCAL DENTIST IN INDOOROOPILLY
Our Gentle Dentists at Heritage Dental Group in Indooroopilly offer quality dental care and best dental experience to the people living in Brisbane's Western Suburbs. Your dental health affects your overall well-being. See your dentist regularly. We are a family owned local small business providing professional quality care in Indooroopilly.

Our team understands that many people suffer from dental anxiety and fear of visiting a dentist or getting any type of dental treatment. We never rush, listen to your concerns and make you feel right at home. Our friendly experienced team will go above and beyond to provide you honest relaxed and informed dental experience.  Our reception team will work with you to book you on the day and time you feel comfortable, giving enough time to provide gentle comfortable dental treatment.
PREVENTATIVE DENTAL CARE
At Heritage Dental Group Indooroopilly, Our dentists are committed to providing preventative dental services with minimally invasive dental procedures. Your experienced dentist at Heritage Dental Group, will work closely with you on your dental care journey and will go through with you on your dental conditions, provide different personalised treatment options, formulate a personalised dental care plan, costs involved and let you make an informed decision about your dental health.
Prevention is better than cure. Our dentists always encourage everyone to see their dentist 6-12 monthly for general dental check-up and clean. In these preventative dental appointments, your dentist can check any signs of early decay or gum disease and work with you to prevent dental problems.
CONTACT OUR TEAM
Not ready yet? Don't worry! Come and chat with Dr Singh to discuss you oral health concerns and goals. Look after your Smile!
Contact our friendly team at Heritage Dental Group Indooroopilly on 38783384 
We are conveniently located at 410 Moggill Road, Indooroopilly 4068, Onsite parking available.