DENTAL FAQ – Frequently asked Dental Questions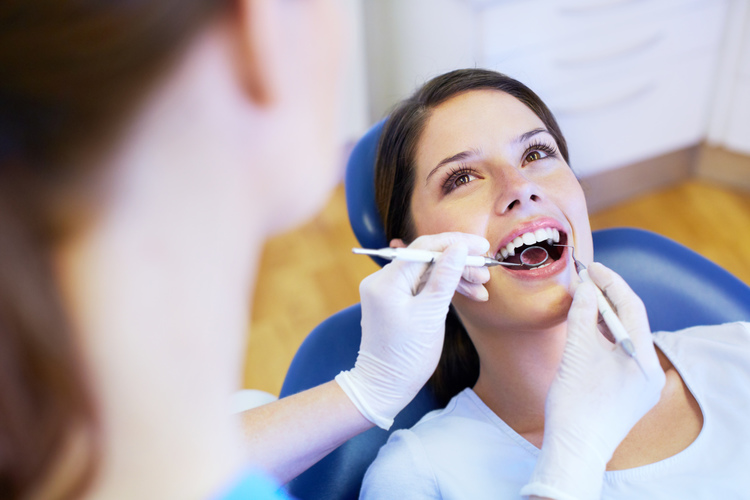 GENTLE DENTIST IN BRISBANE WESTERN SUBURBS
Welcome to Heritage Dental Group, here we have explained a few frequently asked dental questions to give you an idea of dental treatments, procedures and dental health care.
For more information, please do not hesitate to contact our friendly team at Heritage Dental Group in Indooroopilly on 07 38783384. We would love to answer your questions or concerns.
New Patients at our Indooroopilly Dental Practice
I AM A NEW PATIENT – ARE YOU TAKING NEW PATIENTS?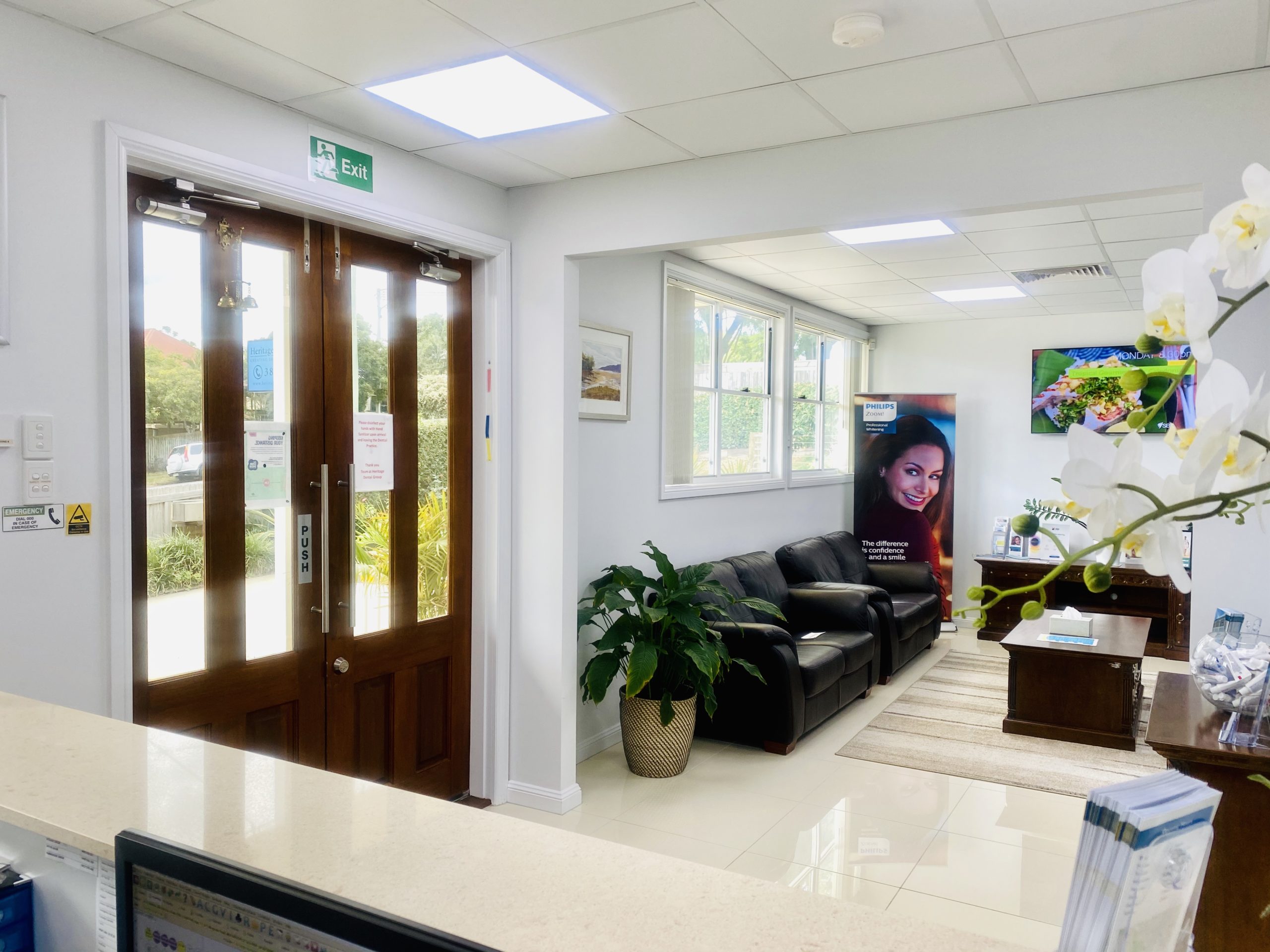 Absolutely, we welcome new patients to our dental clinic on Moggill road in Indooroopilly. We try our best to make booking appointments as simple as possible. You can now book online 24/7 on our website www.hertiagedentalgroup.com.au or call our lovely receptionists on 07 3878 3384 as we'd be happy to book a time suitable for you or answer any queries. We try to make appointments available every day for dental emergencies. Plenty of onsite parking.

WHAT CAN I EXPECT AT MY FIRST COMPREHENSIVE DENTAL APPOINTMENT?
Once, one of our friendly staff has welcomed you, we will kindly ask you to fill out brief medical dental history form to ensure we know how your dental health fits within your complete health and well-being. We will take the time to make you feel comfortable within our lovely waiting area. Within the First appointment, we take the time to talk to you about how you'd like us to help you, we generally take clinical photos and if required x-rays to diagnose and talk to you about any issues found. We comprehensively examine all parts of not only your mouth, but also head, neck, lips and mouth (we aim to do a scale and clean and polish your teeth if necessary). Lastly,  we like to take the time to explain your dental treatment options, costs and timing in a relaxed manner.
IS IT POSSIBLE TO MOVE MY RECORD FROM MY PREVIOUS DENTIST TO YOU?
Absolutely, transferring dental records from your previous dentist to us is easy. Just let our friendly receptionist know the name of the dental practice and sign the 'Patient Authority to Release form' and we'll do the rest of the work! It normally takes 24-48 hours
I AM / MY CHILD IS VERY  ANXIOUS AND SCARED OF THE DENTIST – WHAT SHOULD I DO?
We see patient's everyday who feel out of their comfort zone when visiting the dentist, together our team like to work to make you feel as comfortable as we can. Our team members are trained to be patient, caring and understanding. Dr Singh with over 20 years' experience is gentle and caring dentist, he likes to spend time making sure that you are relaxed, understand all the dental treatment options available and treatment plans. He will not start any treatment unless you are feeling comfortable and relaxed. All our dentists regularly see nervous patients and aim to not only have our patients relieved to have finished treatment and dental work, but also happy to know they've found a new dental team for the future.
DO I NEED ANY X-RAYS?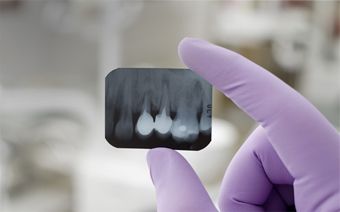 We never take x-rays if they are not required, usually if you have had them taken in the last 2 years we won't take any new ones, if they were taken at another practice we may ask to get them transferred over. We take x-rays when we need to inspect an area we can't see with our eyes (e.g. between two teeth and underneath gums). Factors that can influence this include oral hygiene and whether we are monitoring something that requires x-rays to observe any changes. Before an x-ray is taken we will certainly explain to you why it is required and any associated costs. We generally avoid taking x-rays for pregnant women. Please let us know if you have any questions or concern about x-rays.
Your Dental Health- Regular Dental Visits
HOW OFTEN SHOULD I SEE THE DENTIST?
We strongly recommend 6-12 monthly dental check-ups, Dr Singh will let you know at your appointment whether you are required to come every 6 months or 12 months.
How can I improve my/my family's oral health?
Try to brush your teeth twice a day with a soft bristle toothbrush in gentle circular motions. Always remember to brush and clean your tongue as bacteria accumulate there.
Remember to clean in between your teeth once a day using floss or inter dental brushes.
Avoid or reduce the intake of sugary acidic foods and drinks.
Replace your toothbrush every three months.
Try to choose tap water to hydrate over sugary fizzy drinks.
HOW DO I KNOW MY TEETH ARE HEALTHY?
We recommend 6-12 monthly dental check-ups, sometimes it is hard for you to detect any problems at home e.g. gum disease, wearing away of tooth enamel, cavities in between your teeth. If you spot any following signs in your daily oral hygiene routine, please contact us on 38783384.
Bleeding sore gums
Bad breath
Pain while eating or drinking or chewing
Sensitive teeth
Loose or broken teeth
WHY SHOULD I GO TO THE DENTIST REGULARLY?
Many people go to the dentist only if something hurts. Just remember you will only start having pain when the decay has reached the nerve meaning less options to save your tooth, more painful and more expensive. Decay or cavity in your teeth take months to years to develop and usually doesn't hurt till it gets close to the nerve. Your dentist can detect the cavities at the beginning and most of them can be prevented with good oral hygiene. Early detection of tooth decay can save you from losing a tooth or root canal treatment, just a little filling and good oral hygiene can do the trick.
WHAT IS A PERIODONTAL DISEASE? WHY DO MY GUMS BLEED?
Gums can bleed for number of reasons. Most common cause is gum or periodontal disease which is caused by plaque and calculus buildup. Periodontal disease is infection and inflammation of the structures around the tooth which includes your gum, the cementum that covers the root, the periodontal ligament and the alveolar bone. In the earlier stages infection only affects the gums and then proceeds to the other areas if untreated. Gum disease also effects your overall health, there is a strong correlation between gum disease and heart diseases, stroke, diabetes, premature births and respiratory diseases. Periodontal disease is caused by bacteria in the plaque. You can prevent gum diseases by following good oral hygiene and seeing your dentist on regular basis.
Teeth Whitening Options at Indooroopilly Dentist
WHAT IS TEETH WHITENING?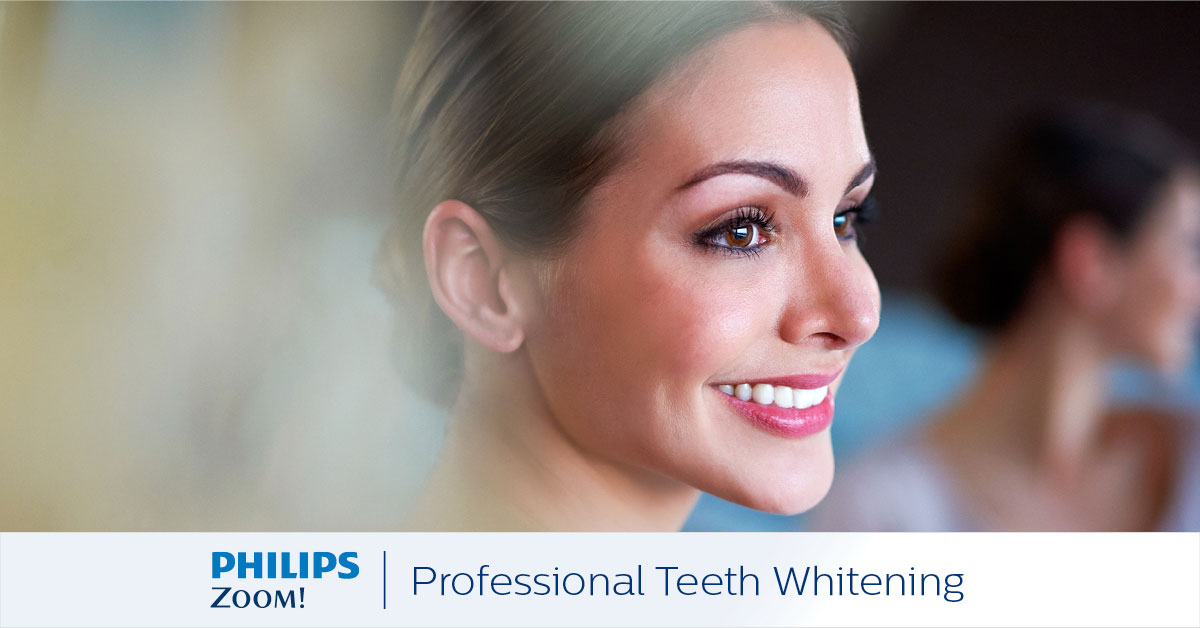 Teeth whitening services at your Indooroopilly dentist
Tooth whitening is a process known as oxidation. Any discolouration within the tooth will be lightened. Organic materials break down to remove staining and create a whiter brighter smile.
WHAT CAUSES MY TEETH TO DISCOLOUR?
There are many causes of tooth discolouration. Some of the most common include the consumption of highly coloured foods (berries) and drinks (coffee, tea, red wine). Antibiotics at young age, ageing, smoking and trauma can also result in discolorations.
HOW LONG TEETH WHITENING WILL LAST?
Just touch up your teeth a few times per year for one or two days or nights. Without a touch up, your teeth will start to re-stain by the same things that caused them to discolour in the first place.
IS THE TEETH WHITENING TREATEMNT SAFE?
Yes, clinical studies have shown that bleaching with carbamide or hydrogen peroxide under the supervision of a dental professional is safe for teeth and gums.
WHAT IF I HAVE FILLINGS IN MY TEETH, WILL THESE CHANGE COLOUR?
Whitening will remove any existing stains on the restorations but will not affect the original shade.
WHAT ARE THE STEPS INVOLVED IN TEETH WHITENING?
With in Office teeth whitening, whitening gel is placed directly on your teeth and will remain in contact with them for 15- 20 minutes at a time. On the other hand, with take home teeth whitening trays gel is placed in your custom-made tray which fits over your teeth. The whitening gel is broken down and oxygen enters the enamel and dentin, and the stains are dissolved.
WHAT ARE THE SIDE AFFECTS OF TEETH WHITENING?
For the majority of the patients, there are none. However, some will experience temporary sensitivity (dull or sharp pain, sensitivity to hot and cold). This will subside after several hours of ceasing treatment. If sensitivity is present, wear times can be shortened or made less frequent. Additionally, use desensitizing gel or cream which will help decrease sensitivity and can be used before or after the whitening process.
HOW LONG DOES TEETH WHITENING APPOINTMENT TAKES?
With in office teeth whitening, total treatment time will be one hour. Take home teeth whitening kits takes between 7-14 days depending on use. With either option, you achieve a whiter, younger looking smile.
First, dentist will examine your oral health and then decide and discuss different options depending on your preferences and cost of the treatment. There are a few different ways to whiten your teeth, like take home teeth whitening kits and Zoom in- chair whitening.
TAKE HOME TEETH WHITENING KITS –  Patients choose take home whitening kits because of convenience, easy to use and effectiveness over a long period of time. You can use take home whitening kits as required or according to your needs and time.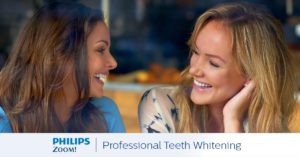 ZOOM IN CHAIR PROFESSIONAL TEETH WHITENING – If you need something fast e.g. you have interview, wedding or formal, we recommend in-office teeth whitening which usually takes 45 minutes to one hour with few applications until you are happy with the colour of your teeth. With in-office whitening, you are required to avoid some foods and drinks for 24-48 hours to maintain white teeth. Zoom in-chair teeth whitening at Heritage Dental Group costs $550.

ARE OVER THE COUNTER TEETH WHITENING TOOTHPASTES OR OTHER TEETH WHITENING PRODUCTS ARE GOOD FOR MY TEETH?
We do not recommend any over the counter products for teeth whitening. As you are not aware of the concentration and strength of these products so best to stay clear of them. Some can cause more harm than the good they do in whitening your teeth. If you are interested in whitening your teeth, see our experienced dentist at Heritage dental Group. As we all know it is bit expensive than over the counter products, but you will have the satisfaction that you are doing the right thing and under the supervision of dental professional.
WHAT IF I GET SENSITIVITY  AFTER THE TEETH WHITENING TREATMENT?
Dentists at Heritage Dental Group will provide you the teeth whitening options according to the condition of your teeth. To reduce the sensitivity during and after whitening process, we recommend all our patients to use relief gel after each application which prevents sensitivity. If the sensitivity persists, please see our dentist.
Toothache or Dental Emergency Dentist
I HAVE GOT TOOTHACHE – WHAT CAN I DO?

First, give us a call and let us know you're in pain, we try to set aside appointments for dental emergencies every day and we will fit you in ASAP. Unfortunately, a toothache can be painful and can be caused by decay, chipped or cracked teeth or accident. Toothaches need attention,  please contact the dentist before it gets worse.
WHY IS MY TOOTH SORE OR SENSITIVE?
There are number of reasons which can cause pain and depending on the severity of pain- pain is dull, sharp or throbbing. The Dentist will use few different techniques to determine what's going on? Some common causes of pain are: gum disease, decay or cavities, impacted wisdom teeth, abscess, inflammation of gums etc. Contact  us and we will arrange appointment with our dentist asap.
I'VE GOT A DENTAL EMERGENCY OUTSIDE OF YOUR BUSINESS HOURS. WHAT SHOULD I DO?
Give us a call first – As we are open early mornings and some late evenings. We're also available 24/7 to book appointments online at a time that suits you best or simply send an enquiry. We are open first Saturday of every month and after-hours appointments are available on Thursday night. Please leave a message and we'll get back to you ASAP. In case of emergency after hours, please call 000 or try to get into the nearest hospital.
I/ MY KID KNCKED OUT A TOOTH, CAN IT BE SAVED?
Dental injuries or traumas can be painful and should be treated by the dentist as soon as possible. If you have knocked out a tooth, rinse it, do not try to scrub it, for an adult save the tooth in between your gum and cheek (if not possible wrap it in clean cloth or gauze and immerse in milk), for a child put the tooth in milk, do not try to push the tooth back into its socket as this can do further damage. Arrange an appointment with your dentist asap to replant the tooth or get the required treatment to minimize the damage and pain.
WHY ARE MY TEETH SENSITIVE?
Teeth sensitivity can be caused by receding gums, exposure of the tooth surface, brushing hard or  grinding your teeth. Tooth sensitivity can be reduced with some simple measures like coating sensitive teeth with special varnish, using sensitive toothpaste, changing brushing habits etc. The dentist will examine your teeth to find out the cause of sensitivity and diagnose it accordingly. It is best to come and see Dr Singh at Heritage Dental Group and discuss your treatment options.
Pregnancy and Dental Health
HOW TO LOOK AFTER MY TEETH DURING PREGNANCY?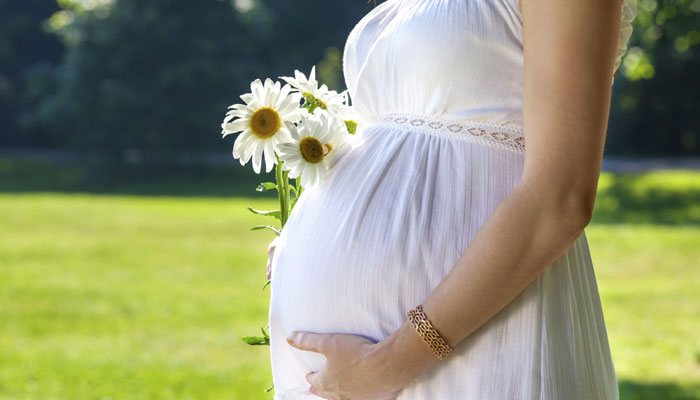 Just like all other changes in your body, teeth and gums will also get affected by hormonal changes during pregnancy. Mostly women experience the condition called "pregnancy gingivitis", your gums are red, usually bleed when you brush or floss. Morning sickness can also affect the teeth as acids in the vomit has an erosive effect on the teeth.
Some simple tips to reduce the damage to your teeth after acid reflux or vomit are:
Rinse your mouth immediately with water
Chew sugar free gum to stimulate saliva to neutralize and wash away acid
Wait at least 30 minutes before brushing your teeth to avoid damaging softened enamel surface
Drink lots of tap water
SHOULD I SEE MY DENTIST DURING PREGNANCY?
You should be seeing your dentist regularly before, during and after your pregnancy to reduce the effect of hormonal changes on your teeth. Dentist will monitor your teeth, will inform you on how to prevent bleeding gums with proper brushing and oral care routine. Your dentist can team up with your GP to monitor your oral and overall health.
Kids Dental Care - Medicare Bulk Bill
DO YOU BULK BILL KIDS UNDER CHILD DENTAL BENEFIT SCHEME?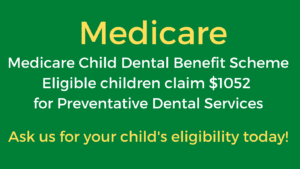 Yes, we bulk-bill eligible children between the ages of 2-17-year-old under Medicare ($1000). We can easily check your eligibility with your consent and Medicare card details.
WHAT AGE SHOULD I BRING MY CHILD TO  THE DENTIST?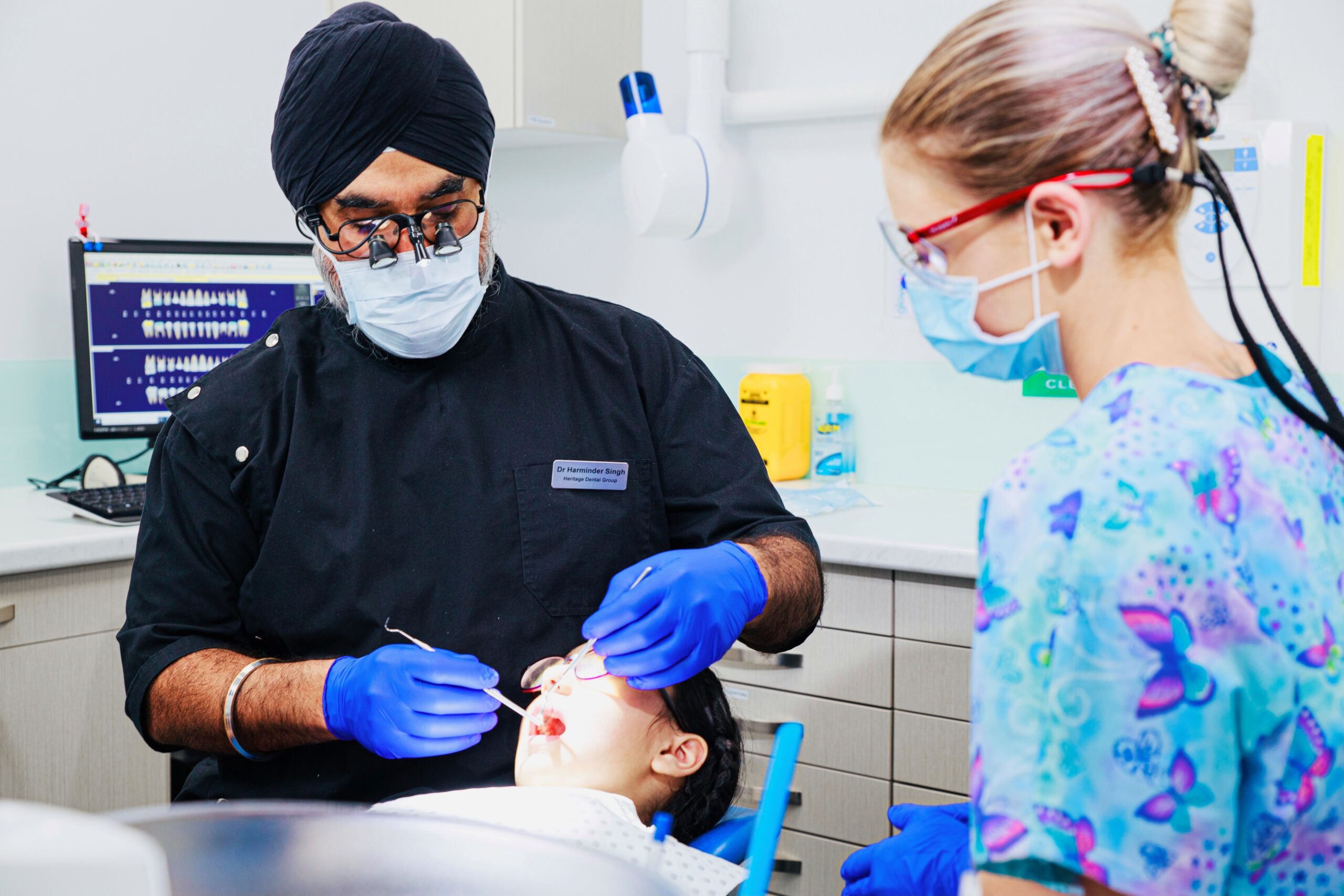 We encourage first orientation visit to the dentist when children have 4-5 teeth (usually 2-3-year-old) but if you notice anything that needs attention please contact us. Get kids introduced to the dentist when they have no dental problems is good and fun for kids. We introduce kids to their dentist, show them right brushing and flossing techniques, take them for a ride in the chair and make them feel oral care is not scary, neglect is.

MY CHILD CHIPPED HIS/HER TOOTH – WHAT SHOULD I DO?
Firstly, call us 38783384, we will let you know what to do and book you in as soon as possible or just ask you to come in straight away. If you can try to place the tooth back into the socket to do so, otherwise place it in some milk until you can make it.
WHATS THE BEST WAY TO LOOK AFTER MY CHILD/BABY'S TEETH?
Starting with babies, if your baby has no teeth, you can still wipe down the gums with clean cloth after feeding. Once your baby start having their first few teeth, keep wiping them down and make sure baby is not sleeping with milk bottle in the mouth and only drinking water and milk from the bottle.
Toddler teeth can be brushed twice a day as rest of the family does. Encourage your toddler to choose water over fruit juices and sweet sugary drinks and help while brushing teeth. As they are not aware of spitting their toothpaste out, only use little amount of kid's toothpaste (less fluoride) and as they start getting their permanent teeth, you can start using normal toothpaste but in small quantities. We also recommend that you start teaching and demonstrating to kids how to clean in between their teeth with flossing.
HOW DO I START MY  KIDS ON GOOD ORAL HYGIENE?
If you brush and floss your teeth regularly, your kids will follow you. Ask your dentist to demonstrate right techniques of brushing and flossing to kids. We strongly recommend, first orientation visit for kids, to make them aware of their oral hygiene routines, explain the importance of good oral hygiene and introduce them to their dentist. Our dentist will discuss the best options for looking after your kid's dental health.
Each time your kids attend our practice, we will professionally clean their teeth, apply fluoride treatment and discuss the need for oral hygiene. We try to make children's dental visit fun, informative and comfortable.
WHY SHOULD I / MY CHILD USE A  MOUTHGUARD?
A mouthguard can prevent injuries to you face, jaw and teeth. You should be wearing your mouthguard whether you are playing on weekends or professionally and during training as well. You can easily by over the counter mouthguards which are relatively inexpensive but less effective. A custom-made mouth guard from your dentist is always the best option.
Dental Payment Plans and Options
HOW DO I USE MY PRIVATE HEALTH INSURANCE AT YOUR DENTAL PRACTICE?
You will be able to claim your insurance rebate on the spot on HICAPS and then pay your remaining gap depending on your insurance cover. You can pay by cash, EFTPOS or credit card.
I DON'T HAVE PRIVATE INSURANCE – CAN I STILL MAKE AN APPOINTMENT?
Certainly! The only difference is that you will pay for your treatment out of your pocket. As always, we will tell you the cost before starting any work.
DO YOU HAVE DENTAL PAYMENT PLANS?
Yes, you can now get all your treatment done on time and pay as you wish through Zippay  and Afterpay.
Wisdom Tooth Dentist Indooroopilly
DO ALL WISDOM TEETH NEED TO BE REMOVED?

Not all the wisdom teeth need removal. Best to see your dentist if you experience any kind of pain. This can be due to many factors like, impacted wisdom tooth or decay resulting from hard to clean areas. Your dentist will take a OPG x-ray of your teeth to see the position of your wisdom teeth and will advice you if they are fine the way they are, or they will create problems in the near future.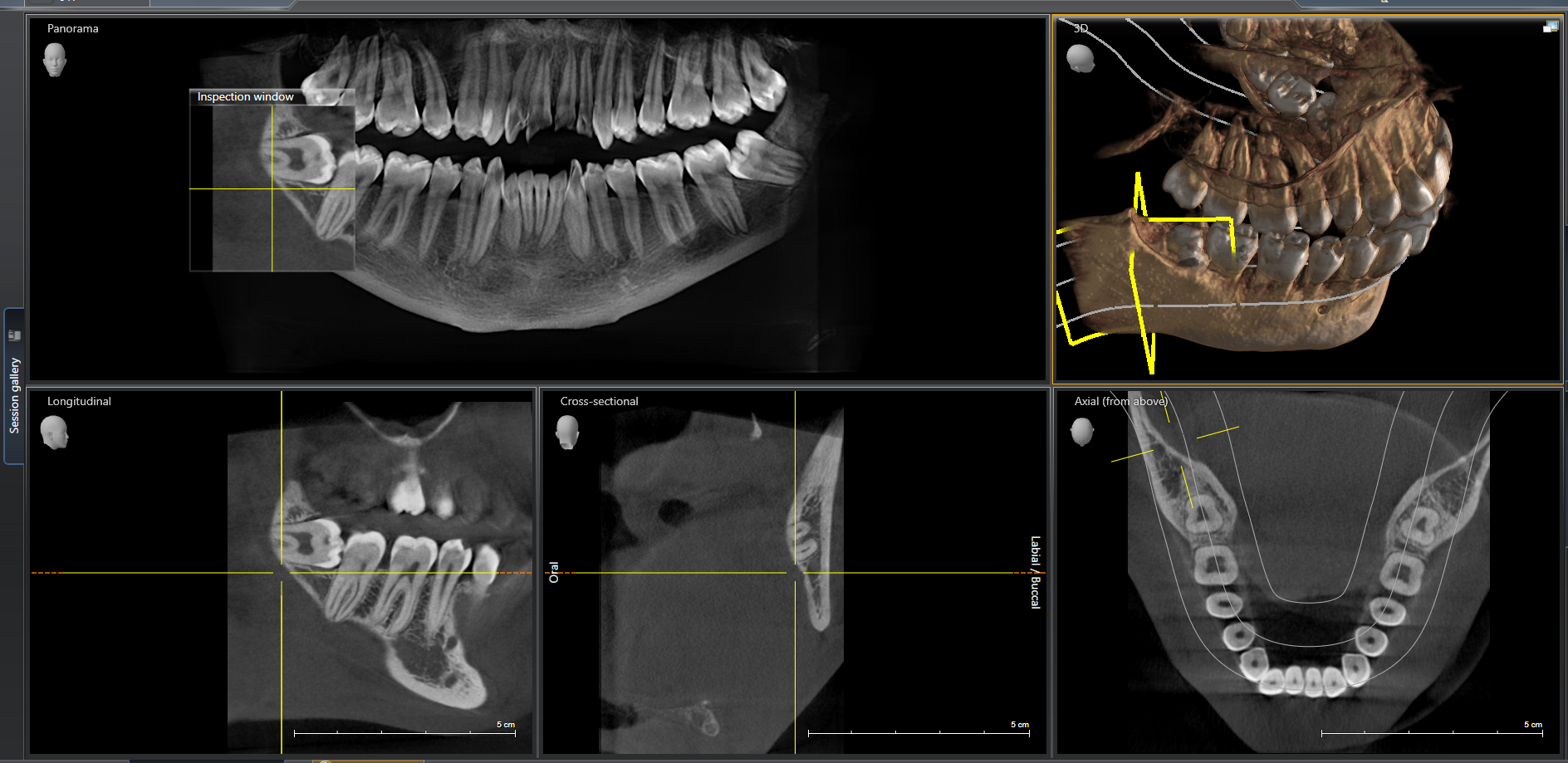 IS IT POSSIBLE TO GET WISDOM TEETH  EXTRACTED UNDER LOCAL ANAESTHESIA OR I NEED TO GO UNDER GA?
Wisdom teeth can be extracted in a general dental surgery under local anaesthesia or sedation. Depending on the condition and severity of the teeth, referral to the oral surgeon is an option. After the extraction you will be advised to avoid hot drinks and hot foods, as this may burn your mouth and cause the healing wound to bleed, avoid rinsing your mouth as this may dislodge the blood clot, refrain from smoking and drinking alcohol for 6-7 days, avoid touching the site of tooth extraction and apply gentle pressure on the area of extraction with clean gauze.
HOW MUCH WISDOM TOOTH EXTRACTION COSTS?
Wisdom tooth extraction can cost anywhere between $200-500 depending on the position of the teeth. We will suggest you to come in for your wisdom tooth consultation to know the exact cost.

Full and Partial Denture services at your Indooroopilly Dentist
Visiting your dentist includes more then just checking teeth. Even though you don't have to worry about tooth decay when you have dentures but still loose-fitting dentures, mouth sores can cause many problems which can affect the quality of your life. Your dentist will check you for oral cancer, head neck and jaw exam, relining your dentures if they are loose or not fitting well or replacing the existing dentures.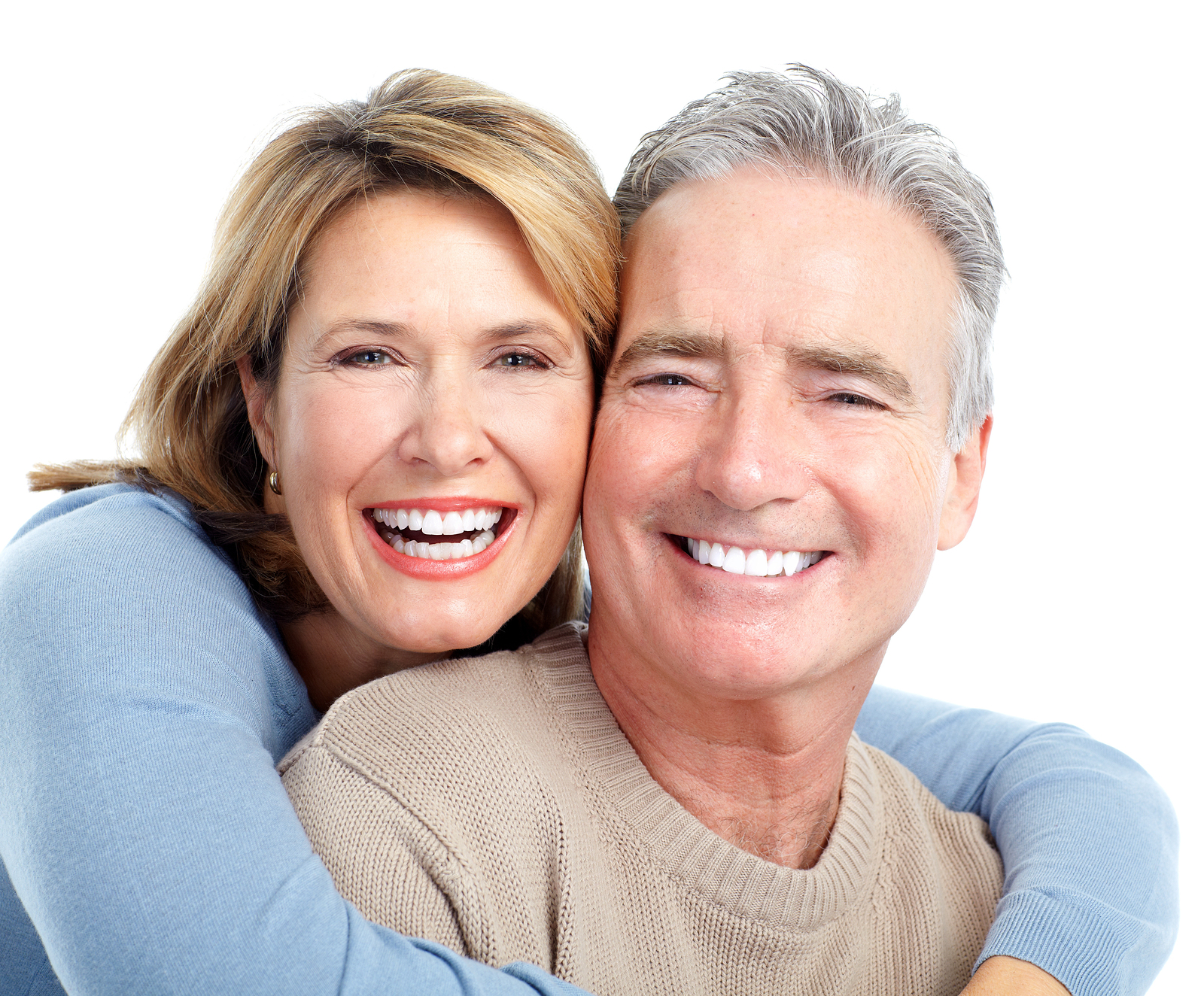 White Dental Fillings and Fissure Sealants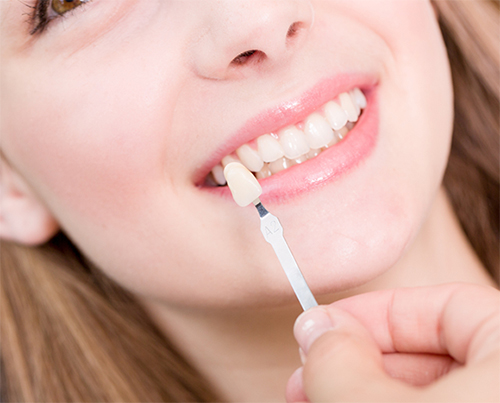 Filling restores the tooth damaged by decay back to its normal shape and function. When your dentist decides to do a filling, he will remove the decay first, clean the tooth and then cleaned tooth will be filled with composite resins (White fillings) which matches your tooth colour therefore restoring the natural appearance. After placing the filling, dentist will advise you not to eat and drink until the anaesthetic has worn off (usually takes 1-2 hours). You may feel pain and sensitivity for few days after the procedure. If you experience any pain and filling doesn't seem right, please do not hesitate to contact us on 38783384.
We also provide fissure sealants where grooves in your back teeth are so deep that it is hard to clean, and bacteria can grow easily which can result in cavities. The dentist will apply fissure sealant to fill the fissures which will act as a barrier and will prevent decay. Children usually require fissure sealants in their molar teeth to prevent from decay or cavities. Your dentist will suggest putting fissure sealants in your kids permanent molars if required.
Same Day Dental Crowns and Bridges
Bulk Bill Dental Service options
Why Choose Heritage Dental Group?
Missing Tooth Options?
We would love to hear from you!
Contact our team at Heritage Dental Group on  07 38783384 or Book Online to discuss your dental concerns with Dr Singh.