Address

Address: 410 Moggill Road, Indooroopilly  QLD 4068

Phone: (07) 3878 3384 (387 teeth) , Mobile: 0490461654

   

Location

Heritage Dental Group is conveniently located on Moggill Road in Indooroopilly, just 450m from the main entrance to Indooroopilly Shopping Centre and near Indooroopilly State School

 

Opening Hours

8.15am to 5pm Monday

8.15am to 5pm Tuesday

8.15am to 5pm Wednesday

9.00am to 7pm Thursday

8.15am to 5pm Friday

8.15am to 1pm Saturday  – by Appointment only

Parking

For your convenience we have ample parking located at the rear and can be easily accessed via the driveway situated on the right hand side of the building. We also have two parking places at the front entrance of the building.

 

Payment Options

We accept Cash, Eftpos, Mastercard, Visa and Hicaps.
---
Why Choose Heritage Dental Group?
Family Owned Dental Practice

Experienced Gentle Dentists

Offering wide range of services

Passionate caring dental team

Affordable Dental Care

Plenty of Onsite parking
"Prevention is better than Cure" At Heritage Dental Group, we offer professional dental care with the convenience of latest technology from experienced gentle dentists, providing our patients with the best longest lasting smile. Our dental practice in Indooroopilly, serves the oral health needs of people living in western suburbs and surrounding areas. We welcome you to come in, meet our team and have a cup of coffee with us. Our team at Heritage Dental Group, welcomes you with our  aim of making patients relaxed & comfortable, explaining options, answering any concerns and keeping  patients up to date with preventative measures to keep healthy smile for life.
The dentist not only treats your oral health problems but also helps to maintain good oral health. Choosing the right dentist for your dental care in Indooroopilly and Brisbane Western Suburbs is the key to getting best results. An experienced dentist will be able to detect the problems early on time and help you take precautionary steps to prevent it.
If you have any concerns or questions regarding your oral health, Come and see Dr Singh.
We are open Monday to Friday with Thursday late night and Saturday Appointments.
Call us on 38783384 or Book Online

---
Why we offer first Complimentary Consultation?
A lot of people hesitate in going to the dentist due to bad past experiences or unknown costs that could be associated with dental work or they are worried that they walk in and before they know it, they will be slugged with a substantial bill for work (they didn't know about or unsure if they actually needed). To overcome these obstacles in visiting the dentist, we offer a no obligation free initial consult in which the dentist will check your mouth, jaw, teeth and gums that you may have concerns about. The dentist will then give treatment options and associated costs. You never know you may not need anything or what you need is minor at the moment but if left unattended it could turn into a painful costly procedure. So take this opportunity to get a free consult with our experienced dentists with no obligations attached.
New patient complimentary examination includes:
Examination of your mouth, jaw and teeth
Digital images
Treatment plan with time and cost
Oral hygiene instructions
Oral care kit
Positive feedback from our new patients backs our complimentary consultation decision.
Book Your Complimentary Appointment Now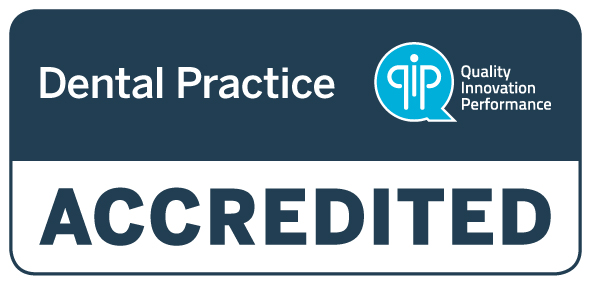 ---
Have any Questions or concerns? Contact us using the contact form below: