DENTAL SERVICES FOR CHILDREN AT YOUR INDOOROOPILLY DENTIST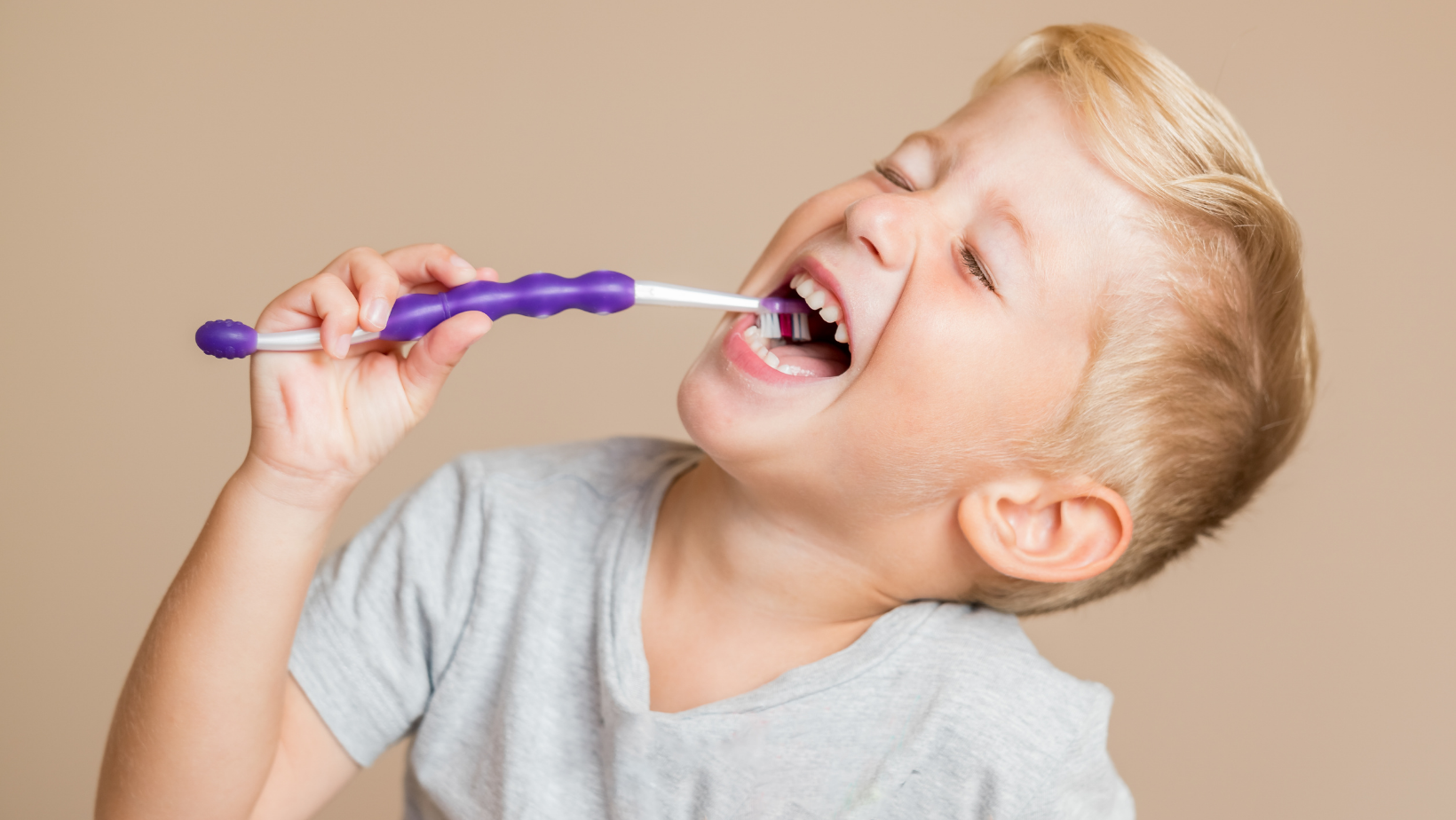 What dental services we provide for children at Heritage Dental Group?
Our team at Heritage Dental Group Indooroopilly understands how important a great smile is for a child's overall health and confidence. We are passionate about educating children from an early age about the advantages of looking after their teeth and gums.
Children's Gentle Dentist in Brisbane
We see all age kids at Heritage Dental Group. Dental treatment and procedures are age and requirement based. We have solution for all type of general dental services for children. The most common dental services or treatments are:
General dental check-ups and clean
Fluoride treatment
Oral hygiene instructions
Treatment of dental decay
Tooth coloured white fillings
Tooth extraction
Dental Fissure Sealants
Dental Mouthguards
Orthodontic appliances
SOME TOOTH TIPS FOR CHILDREN TO MAINTAIN HEALTHY TEETH AND GUMS:
Cavity causing foods are those with a high sugar content. To reduce the risk of tooth decay it is important to reduce the total intake of sugary foods. Limiting the number of times sugars are eaten throughout the day.
2.Healthy Drinking 
Children should drink plenty of plain tap water and limit the consumption of soft drinks, sports drinks, cordials and fruit juices, which generally have a high sugar content.
It is important for kids to clean their teeth at least twice a day with a gentle but thorough brushing action using a soft brush with a small head and fluoride toothpaste. Correct regular brushing will reduce plaque build-up and tooth decay and help maintain healthy gums and teeth. Up to age eight, kids will need assistance to brush their teeth correctly. Most children lack the manual dexterity to brush correctly before eight years of age.
Children should floss between their teeth every day to remove food and plaque from the spaces between teeth where their toothbrush may not be able to reach and clean. An adult supervision and assistance is highly recommended to ensure that kids adopt a daily flossing routine.
5.Visit Your Dentist Regularly 
It is recommended that from age three, children visit the dentist every six months for a thorough check-up. Regular dental check-ups from an early age reinforce good dental care and assist in reducing the need for fillings in the future.
6.Wear a Mouth Guard For Sport 
It is important to play safe in all sports by protecting children's teeth with a custom-made, professionally fitted mouth guard. Mouth guards are available in a range of colours (even team colours) from your dentist. Mouthgurad should always be worn when training and playing sport to minimize the risk of dental injury.
---
WHEN SHOULD MY CHILD VISIT THE DENTIST?
Dr Singh recommends your child should have their first dental check-up by their first birthday. Dental check-ups pick up any abnormalities or tooth decay at this age. Dental check-up is as important as general health check. Usually, 6-12 monthly dental check-ups are recommended. Children who are at high risk of tooth decay may need more frequent dental visits.
---
WHY IS IT IMPORTANT TO GET MY CHILD'S TEETH CHECKED?
Baby teeth are an important part of your child's health and development. Baby teeth are important for speaking, chewing, and holding a space in the jaw for the adult teeth. Tooth decay and trauma can cause pain, discomfort, infection, and loss of baby teeth which can result in difficulties with speaking, eating, and crowding of adult teeth. In some cases, extensive tooth decay or dental infections require hospitalisation and dental work done under general anaesthetic. Regular dental visits help prevent dental problems and fix them before they get worse with proper oral hygiene and dentist's instructions.
Contact our team at Heritage Dental Group Indooroopilly on 07 38783384 
CHILDREN'S DENTIST IN BRISBANE WESTERN SUBURBS
WE PROMISE, "A GENTLE CARING DENTAL EXPERIENCE."