EARLY CHILDHOOD DENTAL VISITS AT YOUR INDOOROOPILLY FAMILY DENTIST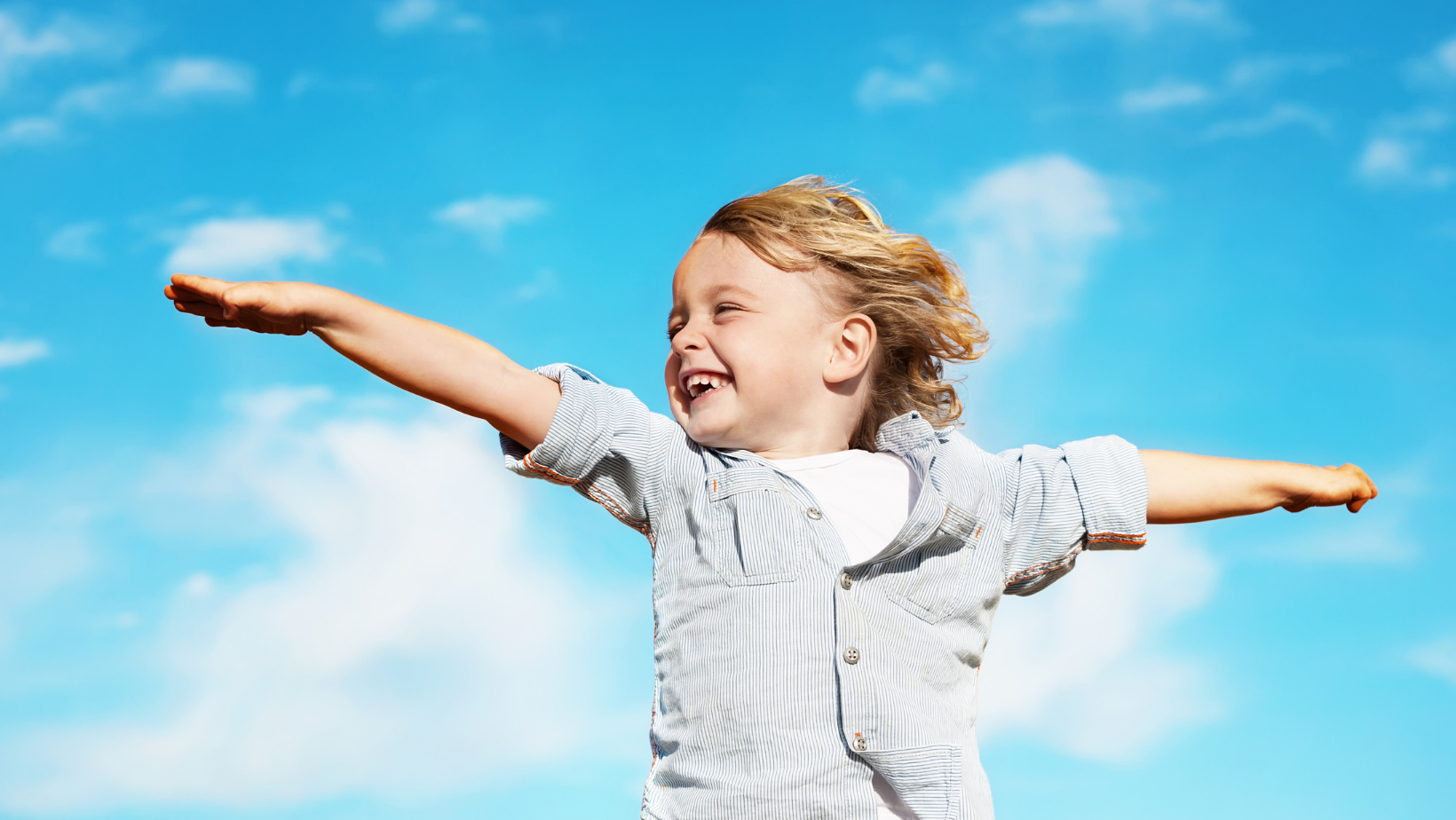 WHEN SHOULD MY CHILD VISIT THE DENTIST?
Dr Singh recommends your child should have their first dental check-up by their first birthday. Dental check-ups pick up any abnormalities or tooth decay at this age. Dental check-up is as important as general health check. Usually, 6-12 monthly dental check-ups are recommended. Children who are at high risk of tooth decay may need more frequent dental visits.
WHY IS IT IMPORTANT TO GET MY CHILD'S TEETH CHECKED?
Baby teeth are an important part of your child's health and development. Baby teeth are important for speaking, chewing, and holding a space in the jaw for the adult teeth. Tooth decay and trauma can cause pain, discomfort, infection, and loss of baby teeth which can result in difficulties with speaking, eating, and crowding of adult teeth. In some cases, extensive tooth decay or dental infections require hospitalisation and dental work done under general anaesthetic. Regular dental visits help prevent dental problems and fix them before they get worse with proper oral hygiene and dentist's instructions.
WHAT WILL DENTIST CHECK AT MY CHILD'S DENTAL VISIT?
Your dentist will check the following on your child's dental visit:
Oral hygiene like toothbrushing and suggest the right technique to brush your child's teeth and to use fluoride toothpaste.

Checking teeth and gums, jaw development and the way teeth bite.

Habits like thumb or dummy sucking that can later affect teeth.

Any risks or signs of tooth decay

Child's diet and nutrition
IS MY CHILD ELIGIBLE FOR MEDICARE CHILD DENTAL BENEFIT SCHEME?
The Medicare funded Child Dental Benefit Schedule (CDBS) provides $1013 to eligible children aged 2-17 years old over two calendar years. It covers a range of general dental services in a private dental practice. If you are a family member who holds a healthcare card, receive a Centrelink payment or Family Tax Benefit A, your child may be eligible for CDBS.
HOW TO FIND OUT IF MY CHILD IS ELIGIBLE UNDER MEDICARE CHILD DENTAL BENEFIT SCHEDULE?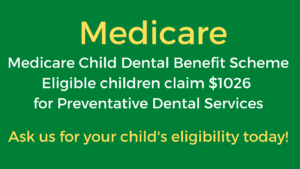 To find out if your child is eligible for Medicare Child Dental Benefit Schedule, you can contact our reception staff on 38783384 or contact Medicare on 132011 or visit: www.humanservices.gov.au
HOW CAN I KEEP MY CHILD'S TEETH HEALTHY AT HOME?
Start brushing teeth twice a day with a soft toothbrush as soon as the first baby tooth appears.

Start using small pea sized amount of fluoride toothpaste from 18 months of age

Reduce frequent snacking on sweet sugary foods and drinks

Avoid cordials and fruit juices

Choose tap water for hydration

Do not put any sweet drinks in the baby bottle

Be aware of the hidden sugar in baby foods, snacks such as dried fruits, muesli bars, breakfast cereals, flavoured milk, and yogurts etc.

Supervise your child's toothbrushing till the age of 10-12
WHEN WILL MY CHILD START GETTING TEETH?
The first baby tooth comes through at 6 months of age, but it can be early or late. All baby teeth are present by the age of 3 and your child's adult teeth will start appearing around the age of 6. If you notice any abnormalities, please talk to the dentist, or call dental reception for more information.
HOW TO MONITOR MY CHILD'S TEETH AT HOME?
Best way to keep an eye on your child's teeth is lifting child's upper and lower lip and look for any white patches on teeth. These are early warning signs of decay. If you notice any black or brown spots, they indicate more serious decay. Book an appointment with the dentist straightaway to get it checked out. Do not leave decay unattended as it can lead to pain, infection, and loss of tooth. Contact our team on 38783384 and book your child with Dr Singh.
Need More Information? Please do not hesitate to contact our team on 38783384
GENTLE CHILDREN'S DENTIST INDOOROOPILLY
We promise, "A Gentle Caring Dental Experience."