FULL OR PARTIAL DENTURE SERVICES AT YOUR LOCAL INDOOROOPILLY DENTIST

At Heritage Dental Group Indooroopilly, we offer a variety of prosthetic solutions. Depending on your individual needs you can choose from our range of denture services like: Full Dentures, Partial Dentures and implant retained dentures. 
Dentures are false teeth that are worn to replace missing teeth and tissue. If you have missing teeth, wearing dentures can make eating and speaking easier. It can also avoid a loss of confidence in the way you look.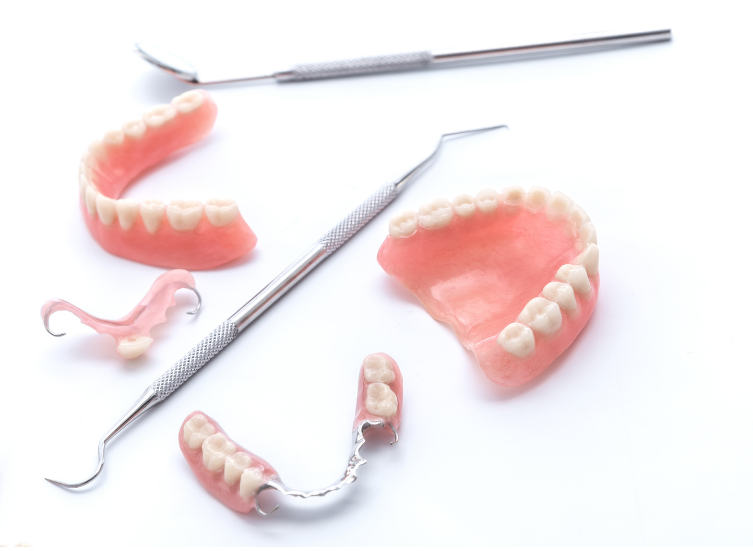 DENTURE SERVICES IN INDOOROOPILLY:
Full Dentures
Partial Dentures
Implant Retained Dentures
Denture Repairs
Denture Relines
Below we have included some information about the Denture services that we offer at Heritage Dental Group Indooroopilly.
Please click on the dropdown for more information.
Full Dentures
Partial Dentures
Immediate or Surgical Dentures
Implant Dentures
Denture Repairs
Relines & Soft Liners
Eating with Dentures
Talking with Dentures
Denture Adhesives
Replacing Dentures & Check Ups
If you have any questions regarding dentures, please do not hesitate to contact us on 38783384 or Book Online.

WE PROMISE "A GENTLE CARING DENTAL EXPERIENCE."