At Heritage Dental Group, we offer latest technology available, providing our patients with the best comfortable long lasting smile.
If you have any questions regarding these technologies please contact us.
---
Sirona Dental Chair
Ergonomic treatment thanks to the motor-driven sliding track
Patient-specific chair positions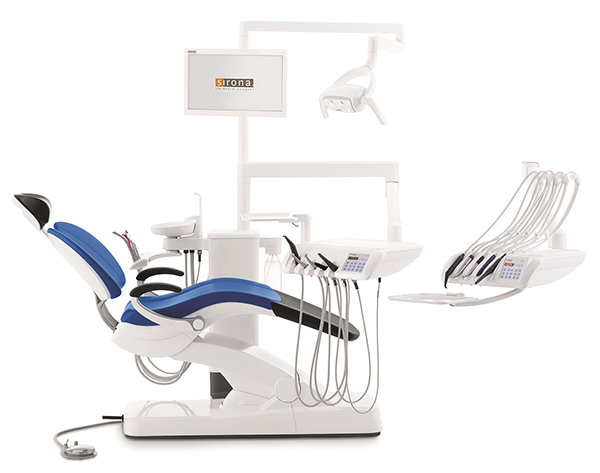 Digital Record keeping
We have been early adopters of digital patient records.
This system safe guards your records, confidentiality and allows us to keep track your dental treatment and needs.

---

Digital OPG (ORTHOPHOS XG 3D)
The ORTHOPHOS XG 3D is a safe, high quality equipment for general dentists with 17 panoramic and 4 ceph programs and automatic patient positioning.
The high image quality and proven SIDEXIS XG software guarantee, increased reliability for quick and easy diagnosis.
We offer this service during your appointment to save you additional visits to get an OPG done elsewhere.
---
VistaScan Mini View
The image plate scanner with a touchscreen for intraoral formats.
The new VistaScan Mini View image plate scanner enables the intuitive, efficient, and time-saving digitisation of image plates.

Latest Sterilizer DAC Premium+
At Heritage Dental Group, as part of our strict infection control procedures, we use DAC PREMIUM+ which uses the same double-walled sterilization chambers (twin chamber technology) as hospital autoclaves. The chambers are preheated with steam, which is then used for sterilization. Our patients are protected by the best possible sterilization result in a reliable and legally compliant manner.
The twin chamber technology also offers a decisive advantage because the air is very quickly evacuated from the hollows of the instruments, sterilization packages and chamber. With autoclaves of the DAC PREMIUM class, you can quickly and easily step into the traceability of the instruments used on patients and thereby solidify your quality management.

---
Sirolase soft tissue laser
Due to the number of advantages, a dental laser is a standard feature of a modern dental practice.
If you ever need a soft tissue dental procedure, the traditional use of a scalpel or diathermy is gladly avoided with what is a bloodless, and less traumatic technique.
We are pleased to be able to have you recover quicker and of course with less (if any) discomfort.
---
SiroCam AF
This high-resolution, USB-based camera is equipped with autofocus and generates excellent intraoral images results in better patient treatment results.

Rotary Endodontics

Rotary endodontics employs electrically-powered instruments to perform the root canal treatment rather than traditional stainless-steel manual files. The electric hand tool is equipped with a tip constructed out of nickel titanium – a material that is five times more flexible than stainless steel.
Due to the flexibility and unique movement of the nickel-titanium instrument, it can be inserted deeply into a curved root canal without stretching or damaging the passageway. This makes for a quick and reliable procedure.
Advantages of Rotary Endodontics
The nickel titanium cleans out the root canal much more smoothly and consistently.
Rotary endodontic procedures are more reliable with less chance of complications.
Rotary tools make the root canal procedure much faster.
The electric tools are much quieter and smoother, without the loud grinding that accompanies manual files.
The fast treatment time, in conjunction with quieter instruments, make for a much more comfortable and less frightening experience for patients.