Cosmetic Dentistry refers to dental treatments that improve the appearance of a patient's teeth, gums, bite or smile.
There are number of treatments which can enhance appearance but not all treatments are best suited to all patients. The highly trained dentist at Heritage Dental Group will be able to advise the most suitable options based on your current concerns, desired outcomes and budget.
The Dentists at Heritage Dental Group may recommend one or more of the following dental treatments if you are looking to improve your teeth and smile.
---
Types of Cosmetic Dentistry Procedures
Teeth Whitening 
Always wanted a whiter and brighter smile? Teeth whitening is a safe procedure that can lighten stained or discoloured teeth.
Tobacco, coffee, tea, alcohol, food additives, some developmental blemishes and natural aging all contribute to the discolouring and yellowing of teeth.

While a professional dental clean can remove some staining, Teeth whitening is a cosmetic dental treatment that can provide patients with great results that whiten the colour of teeth which have discoloured over time. Teeth whitening, if maintained correctly, can leave you with results that last. As teeth whitening agents have varying levels of peroxide in them, all procedures should only be carried out by qualified dentists who use a clinically proven cosmetic dental treatment.
What is involved in teeth whitening?
Teeth whitening procedures are typically carried out at home by the patient following a consultation with a dentist. Teeth whitening may not be appropriate for all patients, so before commencing any teeth whitening procedure it is best to discuss expected outcomes and time frames with us.
Where appropriate, we will take impressions of your teeth to prepare a custom-made ultra thin mouth tray. The tray is used to hold the bleaching gel close to the teeth. Whitening gel is placed in the tray which is then worn for up to 2 hours a day. Results are usually seen within two weeks. We will advise you on how long to wear the tray both initially and for maintenance.
In some circumstances, teeth whitening procedures are provided in the dental chair. 
The cost of teeth whitening will vary depending on the type of procedure. We will be able to provide you with a cost estimate prior to any treatment.
---
Veneers
Veneers offer patients the opportunity to improve the overall appearance of teeth and create a beautiful smile. Veneers have the ability to "dress-up" teeth and improve your smile. A natural looking smile is now achievable with veneers.
Veneers are thin porcelain or composite resin facings that are bonded to the front of teeth. They are between 0.3mm and 0.5mm thick and are often used as an alternative to crowns.
T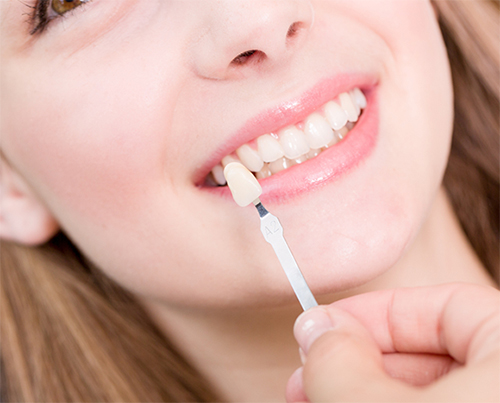 hey are extremely thin and in most cases require less of the natural tooth to be removed when compared to crowns. Veneers are strong and durable making them a popular cosmetic dental treatment for creating a beautiful smile.
Veneers can be the solution to a variety of dental problems. Some of these include:
Crooked, oddly shaped or misaligned teeth
Crowded teeth
Broken, chipped or worn teeth
Gaps between teeth
Permanently stained or discoloured teeth
Veneers can be applied to one or more teeth to match in with existing teeth or all visible teeth can be veneered to change the overall colour of your teeth.
Other benefits of veneers include:
Dark lines are unlikely to form around the veneer
Translucency gives a much more natural look
Cost effective treatment option, especially composite resin veneers
When compared to other cosmetic work they often require less of the natural tooth to be removed
In some cases, veneers can be used as an alternative to orthodontic treatment
Following treatment, they require no additional maintenance other than regular good oral hygiene and regular dental check-ups
Veneers can change your appearance and give you that beautiful smile you have always wanted.
All procedures at Heritage Dental Group are carried out using state-of-the-art equipment in modern, friendly facilities. Sterilisation and infection control practices at Heritage Dental Group are subject to the highest quality standards for the health and safety of patients, employees and practitioners.
---
Dental Implants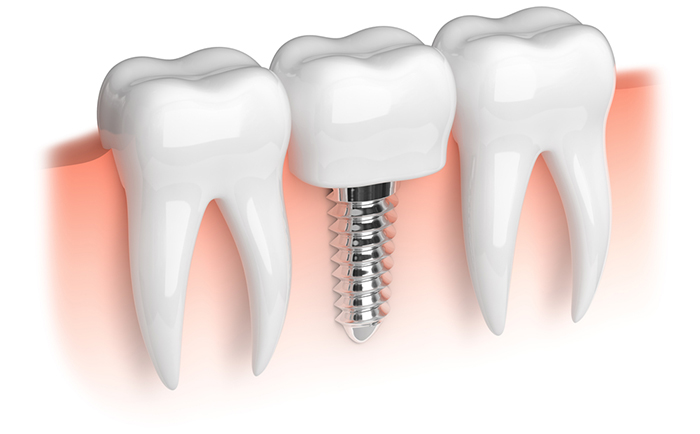 Heritage Dental Group offers patients cosmetic dental treatments to replace lost or missing teeth with dental implants, the proven long-term solution for functionality and appearance. A beautiful smile can boost self-confidence and self-esteem and make a real difference to your life.
Dental implants can be thought of as artificial roots that are securely anchored in the jaw. They are cylindrical devices made of medical grade titanium which are placed in the site of a missing tooth or teeth where they biologically bond with the bone and are capped with a ceramic crown that matches existing teeth.
---
Dental Crowns
Dental crowns are a custom-made restoration which fits over the prepared existing natural tooth and replaces the natural crown, which is the part of the tooth that is visible above the gums. Dental crowns can be used for strength, durability and tooth stability, or for cosmetic reasons to enhance the appearance of a tooth.